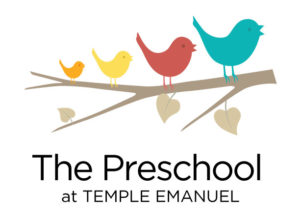 Our preschool benefits from our talented, dedicated and experienced staff members who are committed to working with young children. Many of our staff have advanced degrees in the area of Early Childhood Education. We are proud to note that we have an excellent retention rate. Most of our teachers have taught in the preschool for more than five years and several have celebrated their twentieth anniversaries. Our teachers create a welcoming community as soon as you enter the doors of The Preschool at Temple Emanuel. You and your child will benefit from their skills and experience throughout your child's preschool years.
Teachers participate in a continuing program of in-service education and studies for professional advancement. This helps the teachers remain knowledgeable about the ever-changing needs of today's families and the latest research. Our school promotes dynamic teaching practices, self-reflection, and professional growth.
---
Beth Weisblatt, Preschool Director
bweisblatt@templeemanuel.net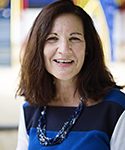 Beth Weisblatt has spent her career as an advocate for children, helping them develop self-esteem, confidence, and a love of learning. Before becoming the Director of the Preschool at Temple Emanuel, Beth enjoyed 17 years as a Lead Teacher. Beth received a B.S. degree in Nursing at Adelphi University and completed her M.S. degree in Child and Family Psychiatric Nursing at Boston University. She is certified as a Preschool Director II by Early Child and Care (EEC).
Lisa Levenson, Preschool Assistant Director
llevenson@templeemanuel.net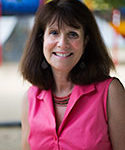 Lisa Levenson has been working with preschool children for the past 16 years. In 2014, Lisa was named Assistant Director of The Preschool at Temple Emanuel. Prior to 2014, she was a lead teacher for the Bluebird, Redbird and Yellowbird programs as well as the Four Plus more and Three Plus More programs. Her love for children and passion for teaching dates back to 1979 when she received her B.S. degree in Elementary Education from Lesley University. Lisa has also taken graduate courses from the University of Pennsylvania and Lesley University Business Program.
Janice Strong, Administrative Assistant (Preschool & Religious School)
jstrong@templeemanuel.net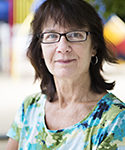 Janice is originally from Somerville and she attended schools in North Cambridge and Boston. More than 30 years ago, she and her husband, Rick, moved to Andover.  Prior to working at Temple Emanuel, Janice worked at The Gillette Company in Boston. She took time off to raise her two children, Stephen and Samantha. Janice has been an integral part of both the Preschool and Religious School for the past 20 years.