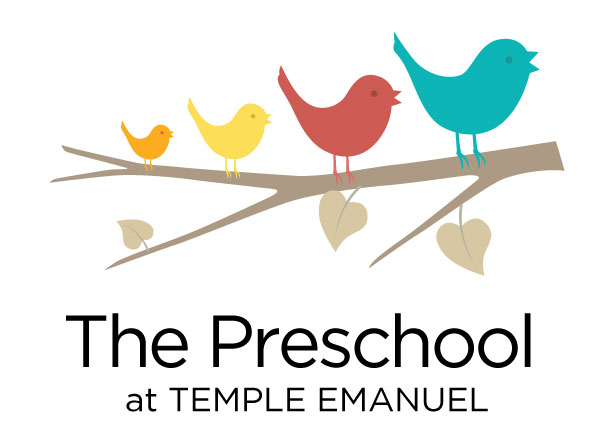 Bringing out the best in every child
The Preschool at Temple Emanuel provides a safe, warm and caring environment that welcomes children and families to our community. We encourage children to explore, experiment and create while promoting self-confidence, self-expression, independence and a lifelong love of learning. Teachers welcome and celebrate each child's unique abilities, learning style and temperament. Accepting and honoring a child's individuality is the basis of building trusting reciprocal relationships, which prepare the mind for learning. Children thrive in the environment fostered by our low child-to-teacher ratios. This allows teachers to meet every child's individual needs
A caring community
The nurturing community at The Preschool at Temple Emanuel welcomes and supports parents and caregivers as well as their children. Together we build the relationships that are at the core of each child's success. Children thrive when families and teachers develop real partnerships. Excellent communication and an open-door policy at The Preschool build a strong connection between home and school. We recognize our privileged role in caring for children during these critical years and prioritize open communication with parents. Participation is welcome at any level. During the school year, informational talks given by our teachers provide parents with valuable insight into their child's growth and development.
A place to explore and discover
Our classrooms are bright and spacious, offering quiet spaces for children to work in small groups, cozy corners for being comfortable with a book and inviting areas that allow children to engage in activities such as building, writing and dramatic play. During the course of the day, children have the opportunity to use the different learning centers to explore nature, stories, music and expressive arts. We also have a large art studio where children can create their own masterpieces. Our beautiful playground offers safe and exciting opportunities for children to play and practice climbing and mastering new gross motor skills. The children's rock wall offers adventure while the triple slide encourages fun with friends. Our ball toss, musical instrument section and large sand area provide other activities for school-yard fun and learning.