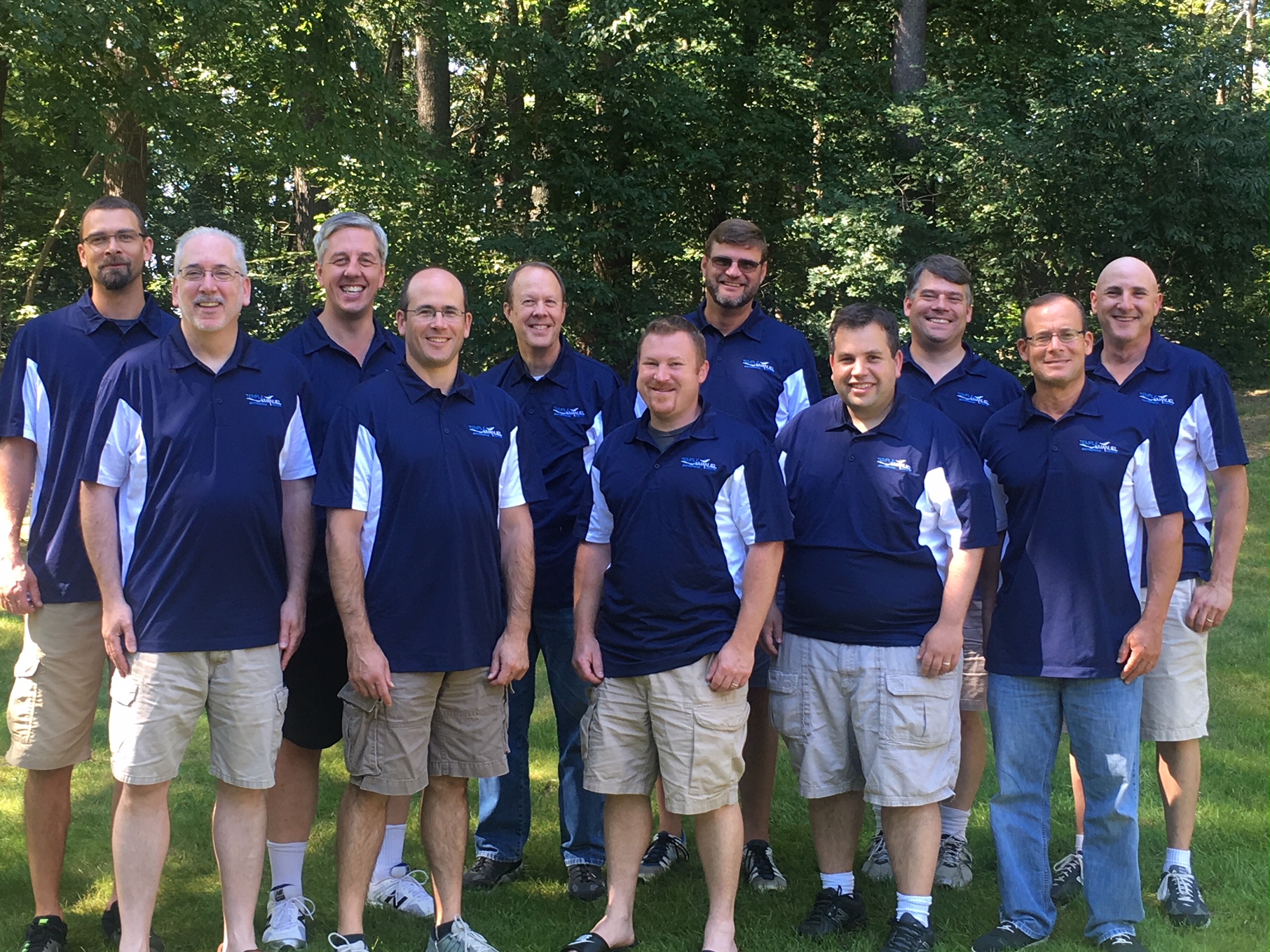 The Temple Emanuel Brotherhood is an all-inclusive men's organization that anyone can join. We promote camaraderie among the Brotherhood by hosting, supporting and facilitating a wide range of social activities and service to the community. We support the overall goals and mission of the Temple Emanuel community. For more information, please contact, Neal Roberts, Brotherhood President
Upcoming Events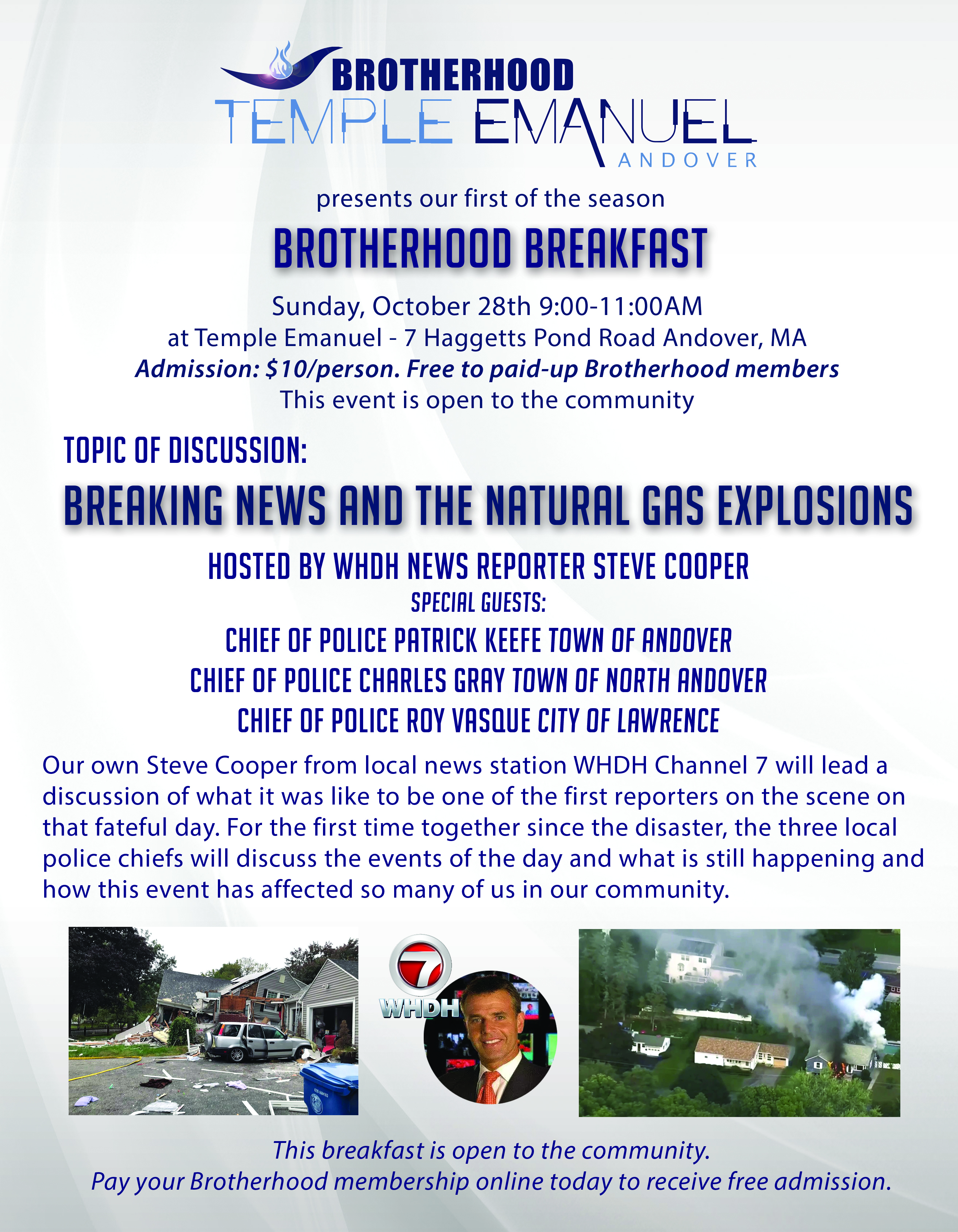 Brotherhood Breakfast
Sunday, October 28 at 9:00am
With all that has been going on in our area lately due to the natural gas situation going on and with so many in our community having been affected by it, we felt it appropriate to make this the topic of conversation at the breakfast. Steve Cooper, from Channel 7, was the first reporter on the scene and will lead the discussion and share his experiences being on the front lines of the disaster.
Please join us for a nice breakfast and conversation. This and all future breakfasts this year are free to paid-up members or $10 at the door for non-paid members. You can pay your membership here prior to the event.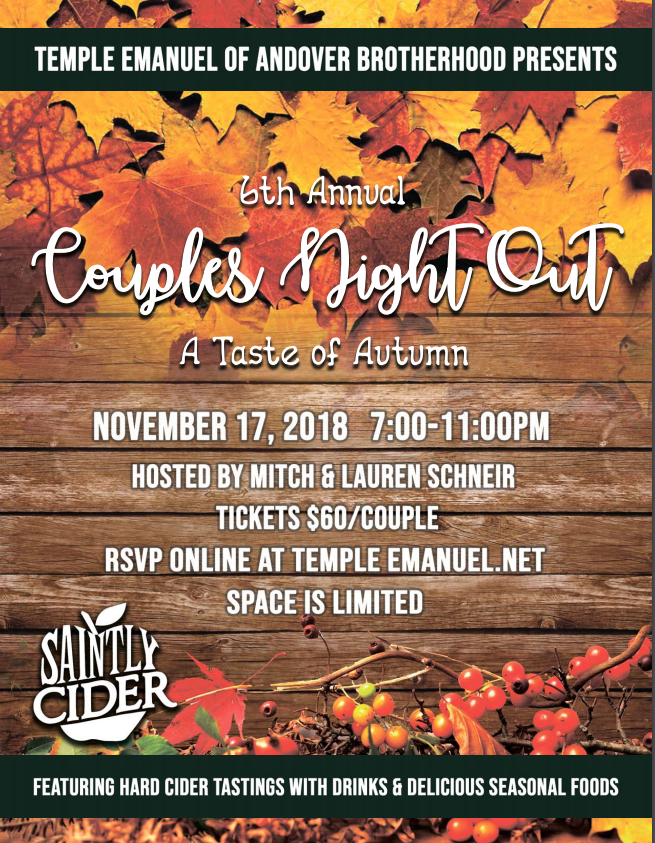 Couples Night Out – A Taste of Autumn
Saturday, November 17 at 7:00pm
Enjoy an evening with temple friends and taste the seasonal offerings of autumn along with a sampling of hard ciders by local cidery: Saintly Cider. Need not be a couple to join us for the evening!
Click here for tickets to the event.
Past Events
Brotherhood Tailgate and Patroits Watch Party in 2017 was a fabulous afternoon! Thank goodness the Patriots pulled out a win!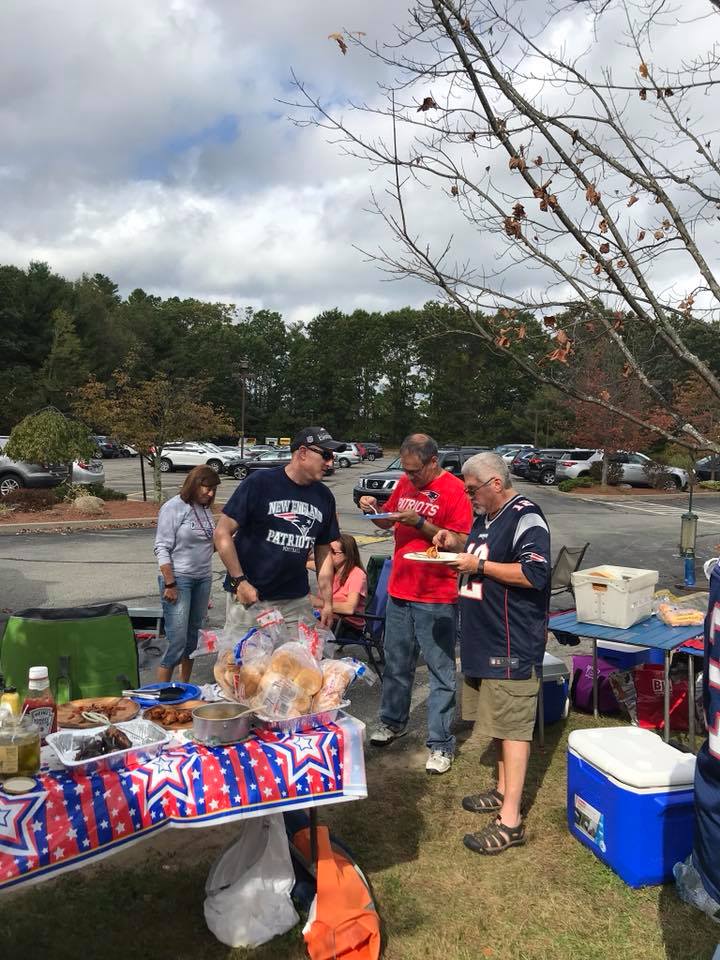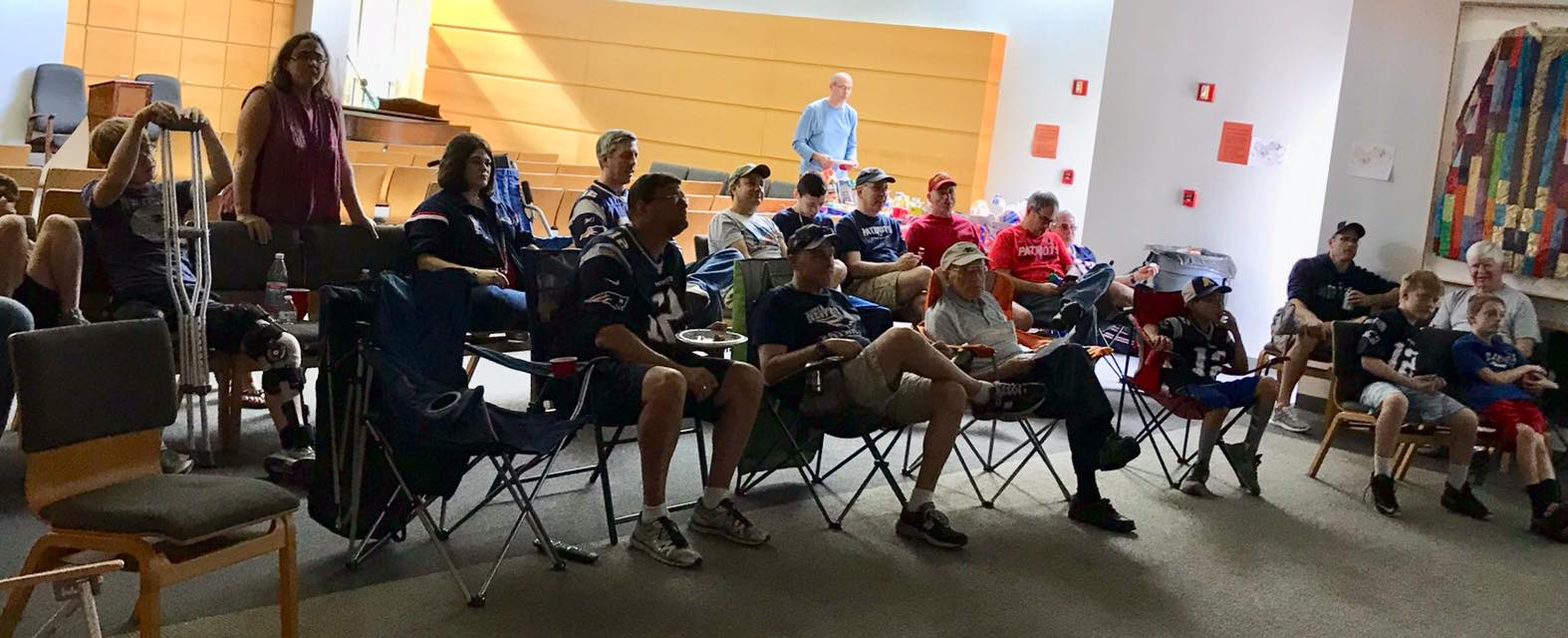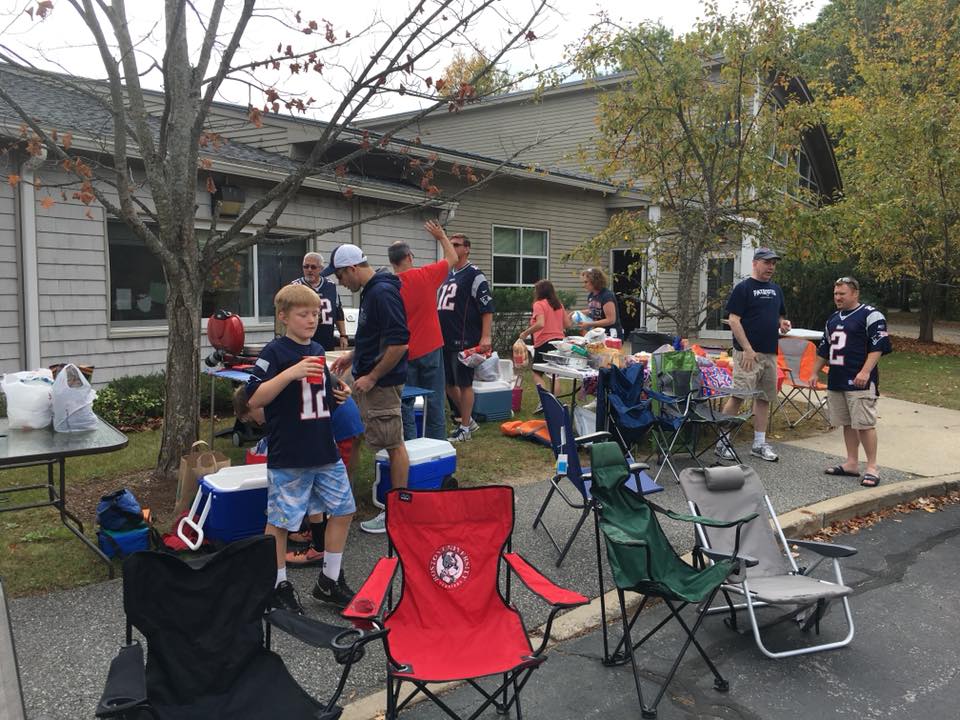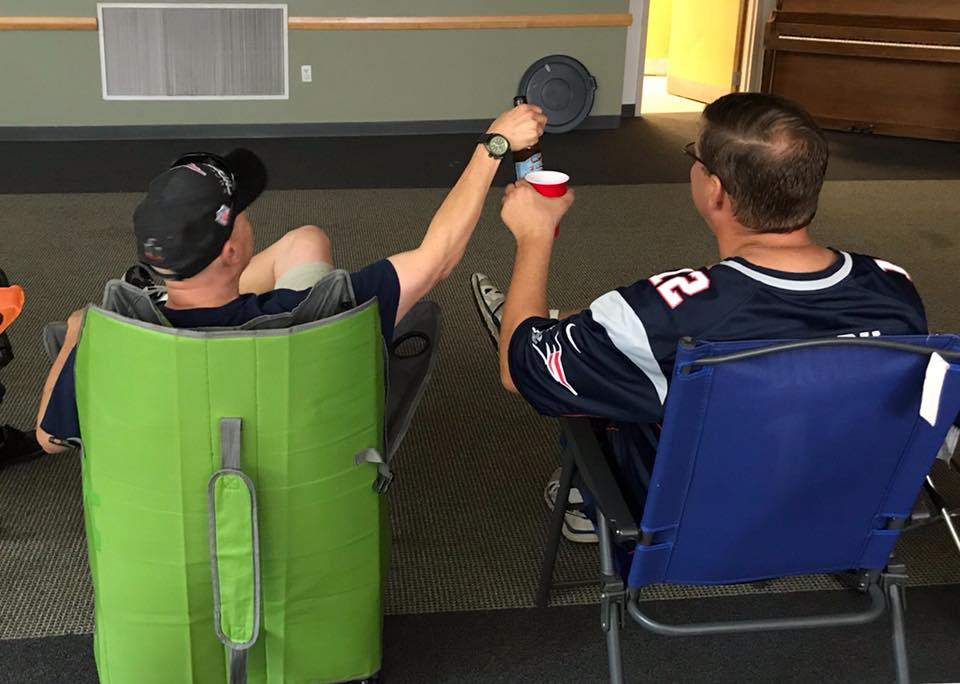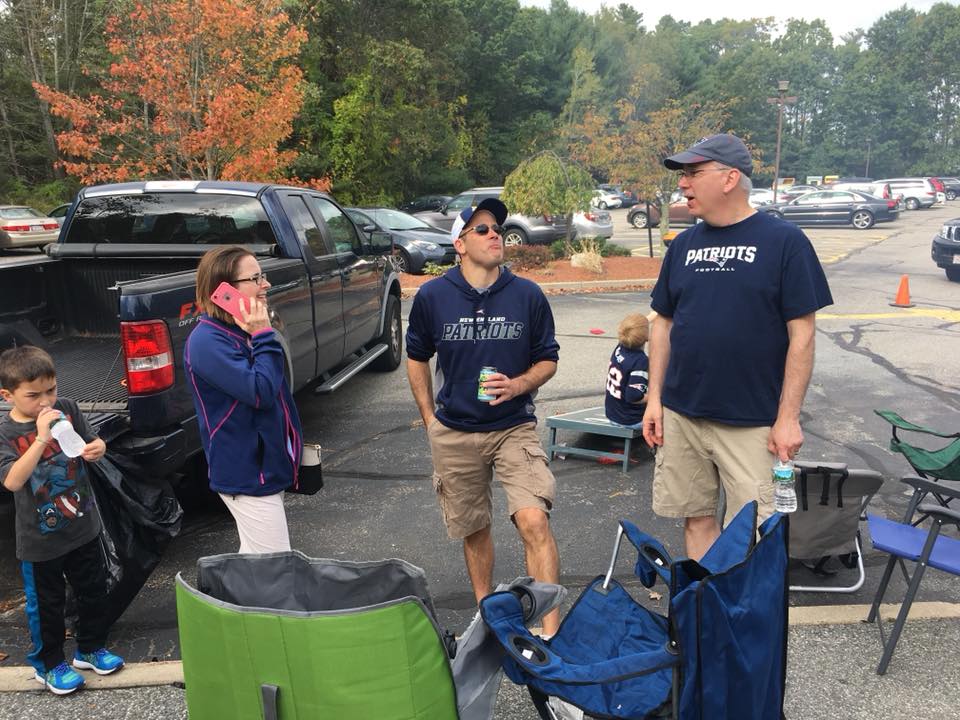 Brotherhood Couples Night Out Was a Wonderful Success! Thank you to everyone that attended!