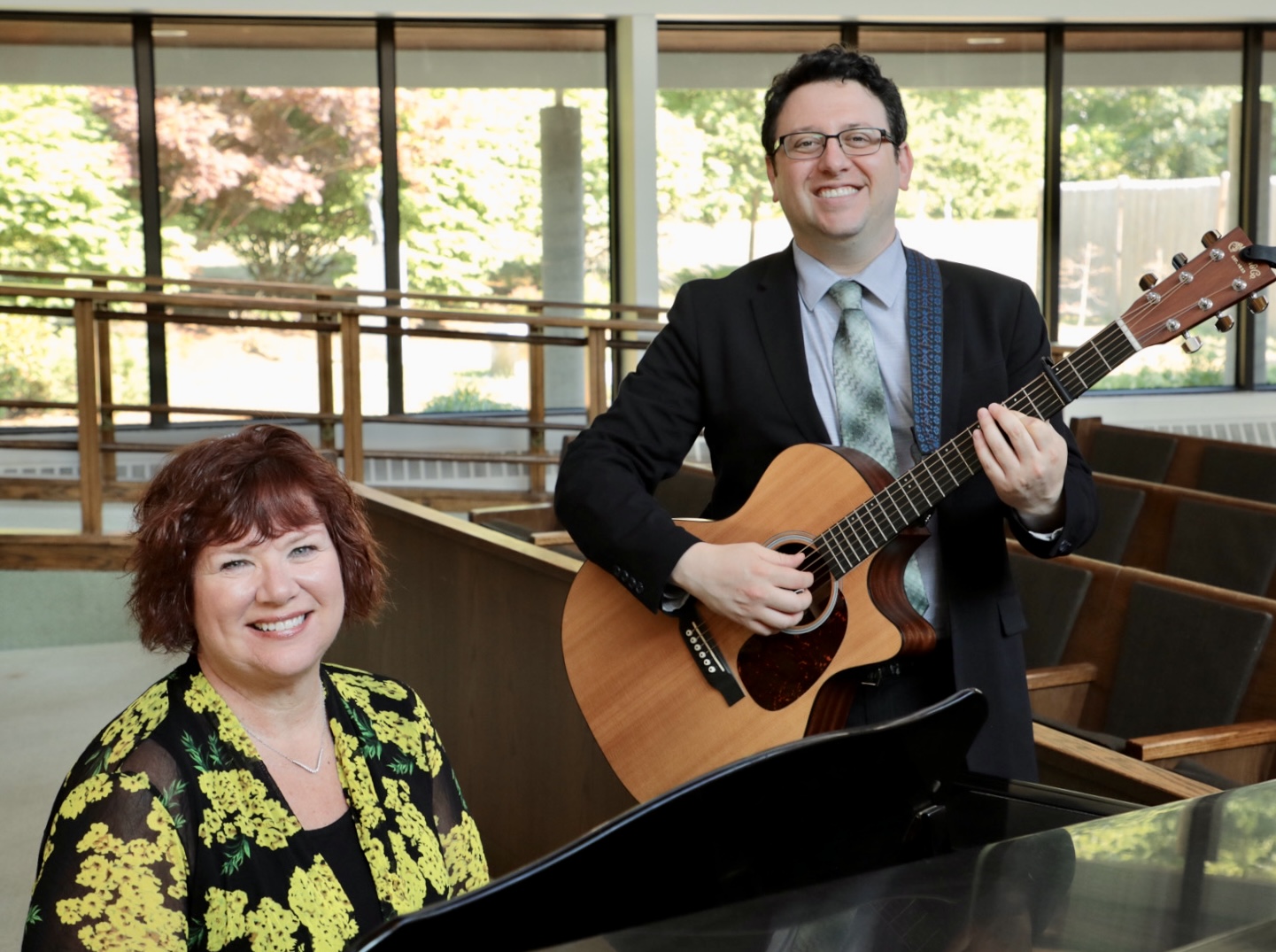 Shabbat Evening Service
Fridays at 6:30 p.m. (Sanctuary, Zoom and Facebook Live)
Our year-round, congregational Shabbat evening services are warm and filled with the music and spirit of our community. Services last approximately one hour and are appropriate for all ages. Services are followed by an Oneg.
Shabbat Morning Service
Saturdays at 9:00 or 10:30* a.m. (Chapel or Sanctuary and Zoom)
*see full schedule
This conservative-style morning service always includes words of Torah from a participant in our community, along with a lively discussion on the Torah portion and Jewish identity. Follow the service with this Siddur.
Sunday Morning Family Service
Sundays at 9:00 a.m. (September – June, when religious school is in session)
We conclude our morning of religious school learning with this interactive, educational, child-focused prayer experience. All are welcome to join this musical, joyful prayer service which is crafted to create an opportunity for our students to experience prayer in an age-appropriate setting.
Want to be added to our email list to receive our weekly E-News including Zoom links to our Shabbat services? Click here to subscribe.
Upcoming Shabbat Services
Please Note: Generally for recurring events (like a Shabbat service), only the most immediate upcoming instance will appear in the event feed below.