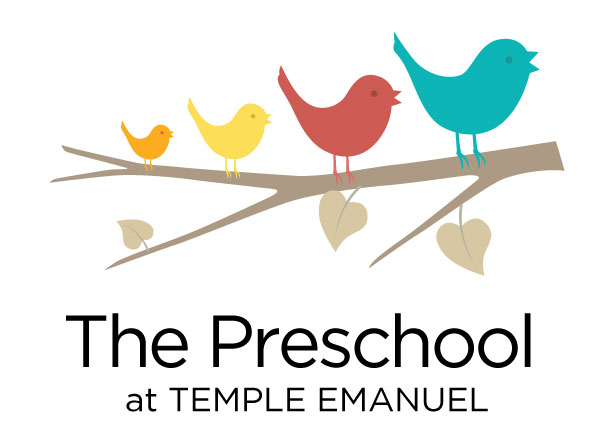 MORNING PROGRAMS
Early Morning Drop-off
Monday through Friday, 8:00 a.m. – 9:00 a.m. All ages eligible.
Chicadees: 20 months – 2.9 Years Old: Chicadees
Monday through Friday 9:00 a.m. – 12:00 p.m.
Parents eligible to choose 2-5 days/week
Yellowbird: 2.9 – 3 Years Old
Tuesday & Thursday, 9:00 a.m. – 12:00 p.m. noon

Two Plus More Enrichment Morning Program,

Wednesday, 9-12pm
Redbird: 3 – 4 Years Old
Monday, Wednesday & Friday, 9-12pm

Three Plus More Enrichment Morning Program,

Thursday, 9-12pm
Bluebird: 4 – 5 Years Old/Pre-K
Monday, Tuesday, Wednesday & Friday, 9-12pm

Four Plus More Enrichment Full Day Program,

Thursday, 9-3pm
---
CURRICULUM
Our program goals for children include:
| | |
| --- | --- |
| Fostering a child's social and emotional growth | Promoting a positive self-image and building self-confidence |
| Encouraging children to become self-directed learners | Understanding and building a sense of community |
| Building pro-social behavior and skills | |
| Developing respect for peers and teachers | Fostering a child's growing sense of independence |
| Supporting and encouraging emerging developmental skills | |
ENRICHMENT SPECIALISTS
Our wonderful enrichment programs include music, fitness, tinkering and more. Each week our children visit our richly equipped tinker room inventing and creating their own science based projects. The children enjoy music weekly where they learn songs, rhythm and movement and accompany their singing with instruments. On Fridays, our school celebrates Shabbat. Shabbat with Cantor Idan Irelander includes singing, guitar playing and eating delicious challah. Parents often join us for this warm celebration. Ready Set Go, our physical fitness program offers children an array of non-competitive activities that include gymnastics, sports, games, relays and obstacle courses.
Visiting puppeteers, storytellers, petting zoo and magicians provide excitement to our children throughout the year. Our diverse group of parents at The Preschool at Temple Emanuel is encouraged to share their own traditions and talents in the classroom.
---
AFTERNOON PROGRAMS
Full STEAM Ahead
Full STEAM Ahead (Science, Technology, Engineering, Art and Mathematics) is our afternoon enrichment program, open to children in our school that are 2.9 and older. Our Full STEAM Ahead Program offers families a way to extend their child's day with fun and learning. Our school year is broken up into multi week sessions offering a variety of enrichment classes right here at our preschool. This fun afternoon begins with inside or outside free play, followed by a social lunch time and a quiet rest. Our experienced and creative teachers will engage children in one specific area such as Zumba, Yoga, Earth Sciences, Math and Manipulatives, Ramps and Pathways and Let's Connect with K'nex.
Monday through Friday, 12-3pm. Children 2.9 and older. Children may attend 1-5 days.
---
ADDITIONAL PROGRAMS
Toddler Time
Toddler Time is a playgroup for toddlers 15 months or older and their parent(s) or caregiver. It is coordinated and planned weekly by a preschool teacher. The adults and children enjoy many activities together in a welcoming environment including singing and dancing, play-dough, puzzles and story corner. Toddler Time operates from September to May with a Fall, Winter and Spring Session. Each session is 10 weeks long. You are welcome to sign up for as many sessions as you would like. Please contact the school office at 978.470.1563 to register.
June Explorers

The Preschool at Temple Emanuel offers a two week outdoor summer adventure program. Our teachers bring a creative, exciting and fun experience to our currently enrolled students. This theme based curriculum allows children to explore and investigate all wonders of the outdoors.