Dr. Robert S. Goldstein, Rabbi
Email Rabbi Goldstein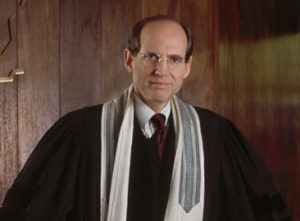 Rabbi Goldstein graduated from the University of Massachusetts at Amherst in 1975 and was ordained a Rabbi in 1981 at the Hebrew Union College/Jewish Institute of Religion in New York City. In 1988, Rabbi Goldstein earned a Doctor of Ministry at Andover Newton Theological School in Newton Centre, Massachusetts. His doctoral thesis was entitled, "Life Cycle.Life Crisis: Religious Origins and Psychological Implications of Three Rites of Passage."
At the core of Rabbi Goldstein's rabbinate is his attempt to help families and individuals find greater understanding and meaning in the milestone rituals of their lives. By making Jewish ritual accessible through creative adult education, he believes that many more people will discover the relevance of the Jewish path of life.
Throughout his ministry rabbinate Rabbi Goldstein has sought to bring creativity and vitality to the communities from within and always to serve the emotional and religious needs of his community. This requires a commitment to work beyond the Jewish community, working with others in the broader community to create coalitions which attempt to resolve some of the expansive challenges which face our society. With representatives of the Christian and Moslem communities he continues to participate in an ongoing direct dialogue. In 2001, he was the recipient of the Tikkun Olam Award, and in June 2003 the Rabbi received an honorary doctorate from Merrimack College. In 2006 Rabbi Goldstein received an honorary doctorate from Hebrew Union College for 25 years of exemplary service as the leader of his community.
Born in Springfield, Massachusetts, Rabbi Goldstein resides in Andover, with his wife Faith, an elementary school teacher. They have three daughters.
Idan Irelander, Cantor
Email Cantor Irelander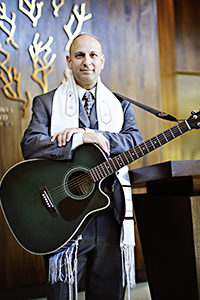 In his early years in Israel, Cantor Irelander performed and arranged several albums for Israeli musicians and performed with Yehoram Gaon, also known as "The Israeli Frank Sinatra." Influenced by his private instructor Mr. Egon K. Kerten z"l, the head of the Israeli Arrangers Association, Cantor Irelander attended Berklee College of Music in Boston in 1997. Cantor Irelander was the recipient of the B.E.S.T scholarship and majored in composition and film scoring. He graduated Summa Cum Laude and was awarded the Berklee College of Music Award for Composition Excellence and the Berklee College of Music Award for Achievement in Film Scoring.
After graduation, Cantor Irelander continued his studies at Hebrew College. He earned a Master's degree of Jewish Education and was ordained as a Cantor in 2009. During his time at Hebrew College, he received the Cantor Rick Boyar Prize for excellence in Hazzanut (Cantorial art) as well as the Abraham and Sadie Shapiro Family Fellowship, which is awarded to students planning to pursue a career in Jewish education and committed to postgraduate service in Jewish community.
Cantor Irelander is the creator of the "Shabbat Olam" series, "Shabbat Around the World." The first program in that series, which was performed at our Friday Night service, is the "Sephardic Shabbat Unplugged." This new CD/service/performance includes unique musicians and instrumentation from Jordan, Syria, Iran, America and Israel. In 2006, Cantor Irelander recorded, together with Temple Emanuel students, an educational CD, "Shacharit In-plugged," featuring his own compositions set to the morning Jewish prayers. Cantor Irelander joined Temple Emanuel in 1999.
Born in Netanya, Israel, Cantor Irelander and his wife Einat reside in Salem, New Hampshire and are the proud parents of their daughter and son, Yahli and Ilahy.
Sam Weiss, Rabbinic Intern
Email Sam Weiss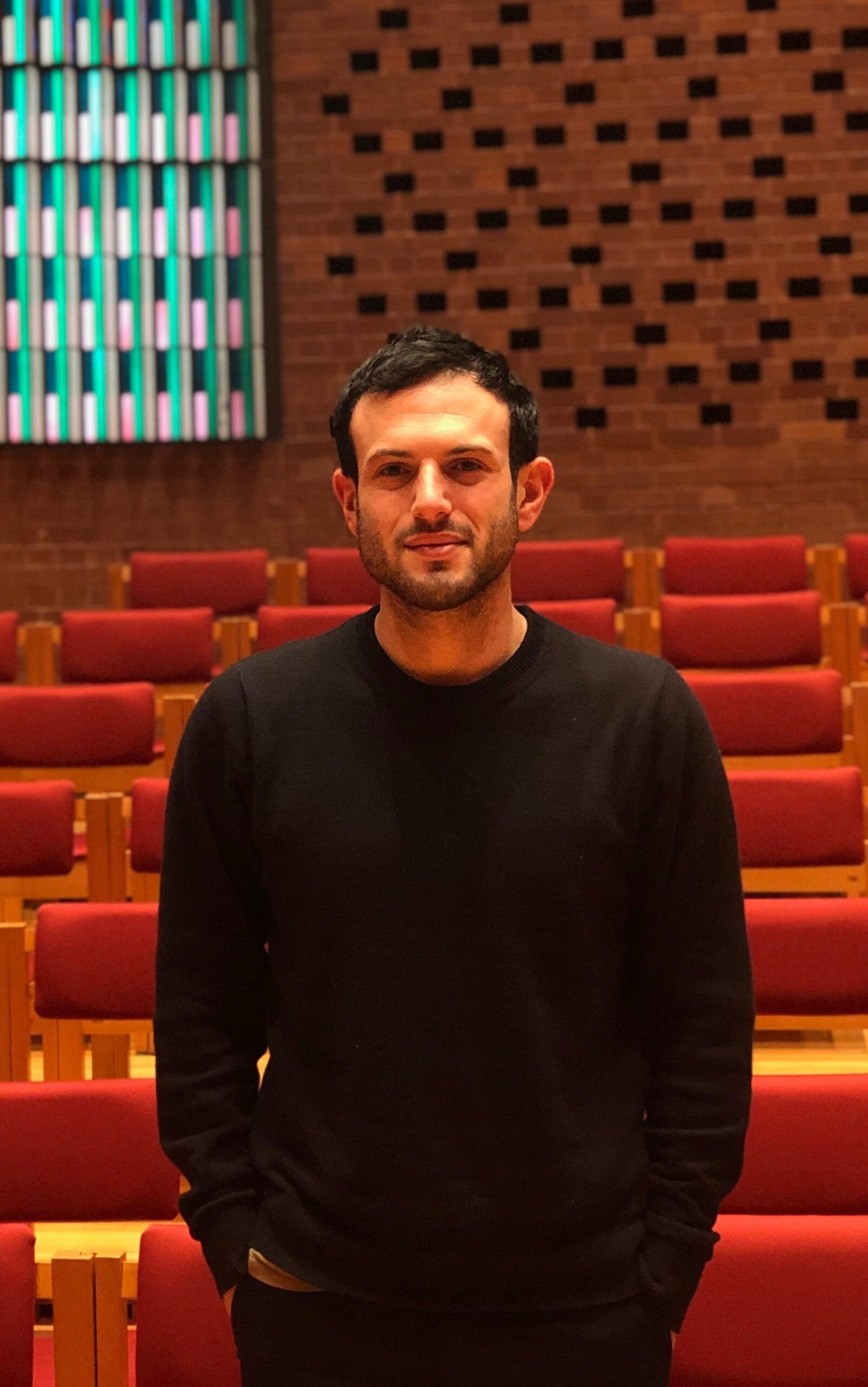 Sam Weiss is a third-year rabbinical student at the Hebrew Union College-Jewish Institute of Religion in New York City. He grew up in Andover, MA and graduated from the University of California, Berkeley with a BA in Rhetoric. During his time at HUC-JIR, Sam has worked in a variety of educational and pastoral capacities. At the URJ Kutz Camp for teen leaders, he designed and taught an immersive text-study experience that centered around Machloket L'shem Shamayim, the rabbinic concept of "Disagreement for the Sake of Heaven." In New York City, he has delivered sermons across denominational divides, from Beth Am-The People's Temple in Washington Heights (Reform) to The Stanton Street Shul in the Lower East Side (Modern Orthodox). Most recently, Sam worked as a chaplain intern at the Bellevue Hospital Center and at Dorot, an interfaith social service agency that works to reduce social isolation among older adults. Sam is committed to a Judaism that is at once thoughtful and heartfelt, and is thrilled to have the opportunity to learn and pray with the Temple Emanuel community in the coming year.
Rabbi Harry Roth, Rabbi Emeritus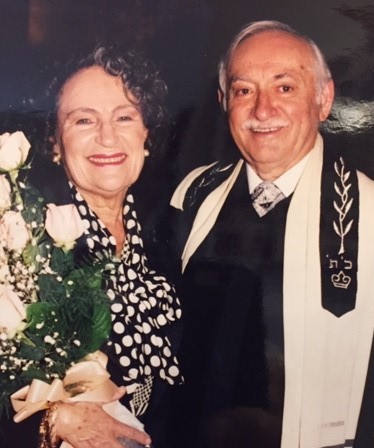 Rabbi Harry A. Roth served as rabbi of Temple Emanuel from June 1962 through his retirement in 1990. He was the driving force behind the congregation's move from Lawrence to Andover. He made interfaith initiatives a priority, originating the Catholic-Jewish Dialogue of the Merrimack Valley and taking a dozen ministers to see the newly established State of Israel. He also traveled the Soviet Union to provide aid to Soviet Jews known as Refuseniks, at one point getting arrested by KGB agents.
His loving wife Lillian, of blessed memory, ran the temple gift shop. She was by his side for 71 years.
Rabbi Roth was born in 1924 in a village along the Romania-Hungary border, and he came to the United States in 1929. He served in the Army Signal Corps during World War II, spending time in Germany and Japan. He later enrolled at Hebrew Union College – Jewish Institute of Religion in Cincinnati. He was ordained in 1958.
Rabbi Roth now lives in Los Angeles, near his daughter Sheilah and son Michael.