At Temple Emanuel, we seek to inspire A Lifelong Jewish Journey through
a passionate commitment to Jewish life, learning, community and spiritual growth.
Upcoming Programs & Events
Join Temple Emanuel for our Fall Back Sunset Hike, led by Rabbi Chaiken and board member Jeremy Moses, on Sunday, November 7, meeting at 3:00 PM. We'll be hiking up to Holt Hill on the Ward Reservation in Andover.
Click here to RSVP.
Connect with one another and with our sacred texts during this weekly learning session led by Rabbi Chaiken. While this class often explores the weekly Torah portion, there will be chances to connect our tradition to the contemporary world and explore the wide range of Jewish wisdom and literature.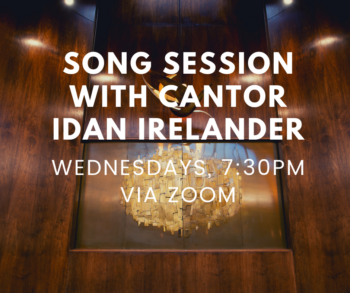 Join Cantor Idan Irelander for song sessions of healing and uplifting of spirits.