At Temple Emanuel, we seek to inspire A Lifelong Jewish Journey through
a passionate commitment to Jewish life, learning, community and spiritual growth.
Belief in our future. Faith in our temple.
Listen to what your friends and fellow congregants have to say about why they joined the 100th Anniversary Campaign for the Generations. Every gift counts and your participation matters as we close in our $2 million goal. If you haven't already, please join more than 280 families who have already pledged their commitment to the future of our temple. Make your gift today. 
Upcoming Programs & Events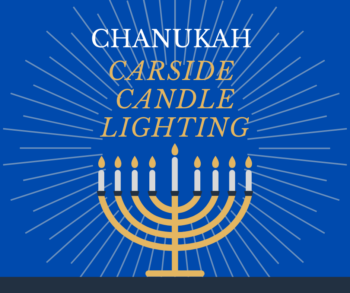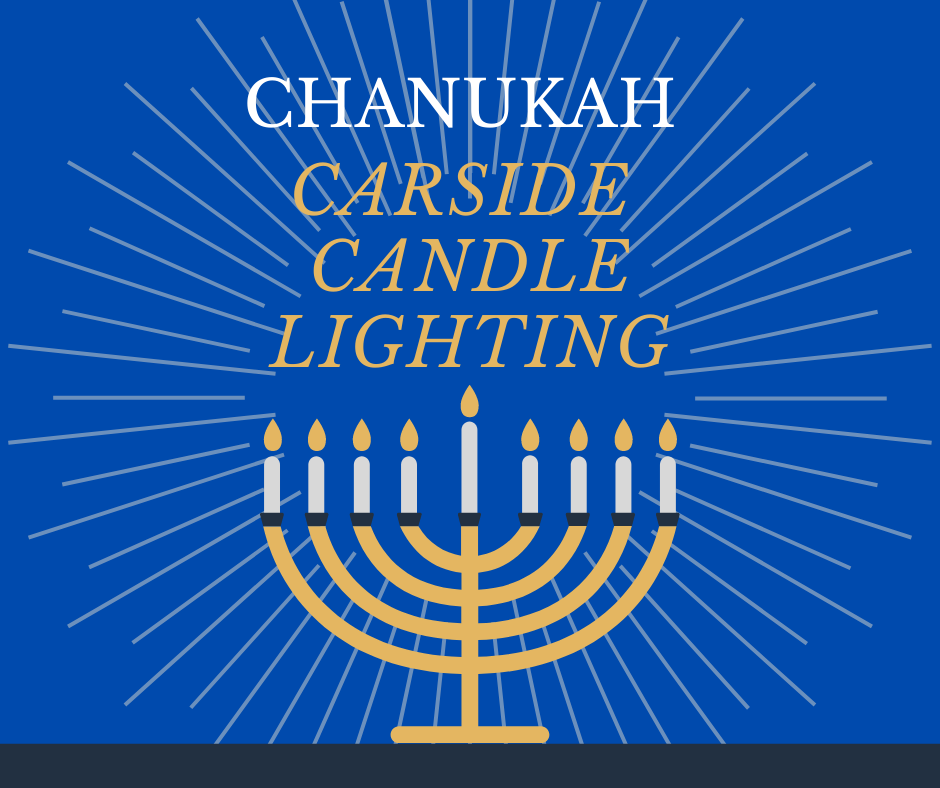 Carside Candle Lighting
Thursday, December 10, 5:00-5:30pm
Cantor Irelander will share the festive music of Chanukah and Rabbi Goldstein will hand out sufagniyot! Cars will drive through the parking lot to see our new outdoor menorah!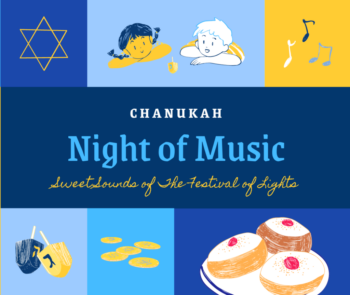 Chanukah Night of Music
Friday, December 11, 6:30pm
Join us for an evening of music and celebration on the Second Night of Chanukah! Rabbi Goldstein, Cantor Irelander, soloist Gitit Shoval,  Rabbinic Intern Sam Weiss, the Abbas and Soul Sisters will create a service that is sure to embody the meaning of Chanukah.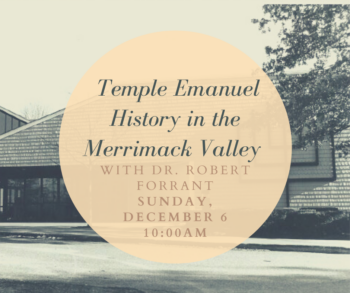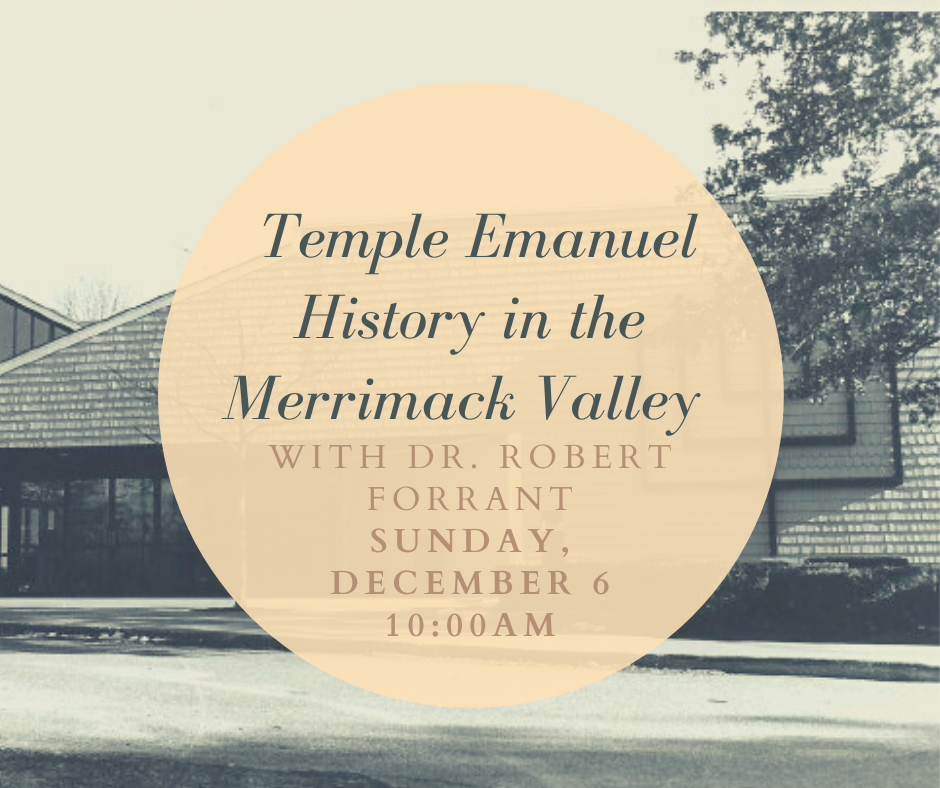 Temple Emanuel History in the Merrimack Valley
Sunday, December 6, 10:00am
Dr. Robert Forrant, and several congregants, will share the history of Temple Emanuel through the last century. "Grab & Go" breakfasts can be ordered. Click here to order breakfast.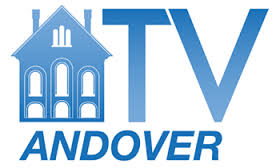 A Rabbi, A Priest, And A Minister Walk Into A Studio.
Watch the latest episode of this local Andover television show featuring our Rabbi, Robert Goldstein, along with Rev. Michael Hodges of Christ Church and Rev. Dana Allen Walsh of South Church.