At Temple Emanuel, we seek to inspire A Lifelong Jewish Journey through
a passionate commitment to Jewish life, learning, community and spiritual growth.
Upcoming Programs & Events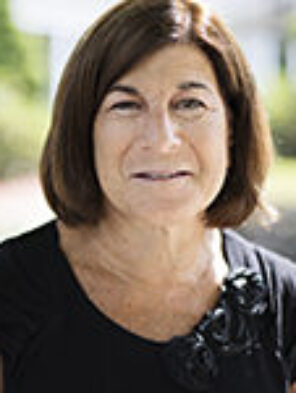 Gratitude Book for Beth Shiro's Retirement
Submissions due by Thursday, December 1st
Click here to share your favorite memories and well wishes.
K1 Indoor Go Kart Racing with Brotherhood
Thursday, December 1st  6:30 p.m.
Sign up here! Space is limited.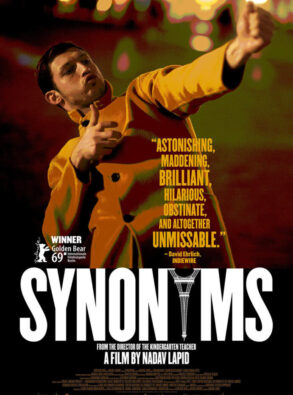 Movie & Deli
Sunday, December 4th, 5:00 p.m.
Join us for a viewing of Synonyms. Deli supper and discussion following the movie. Please register here by Thursday, December 1st.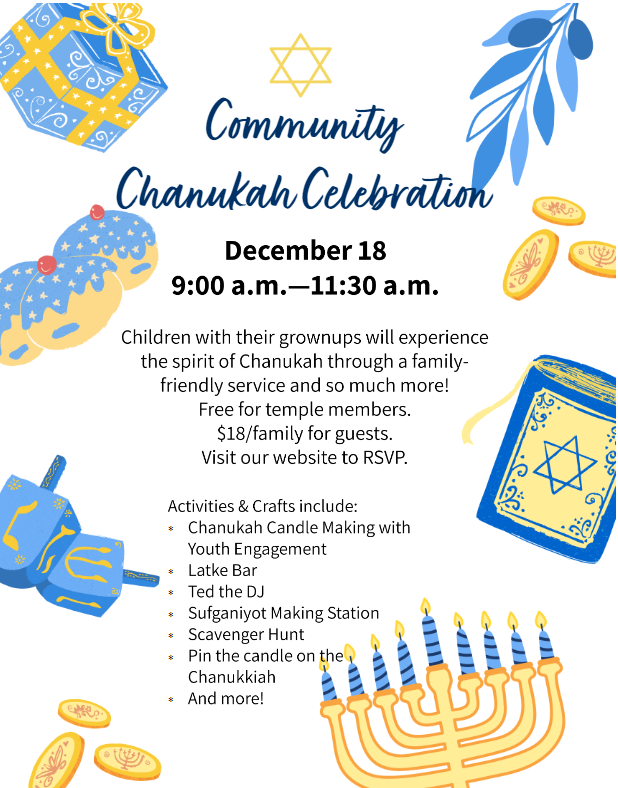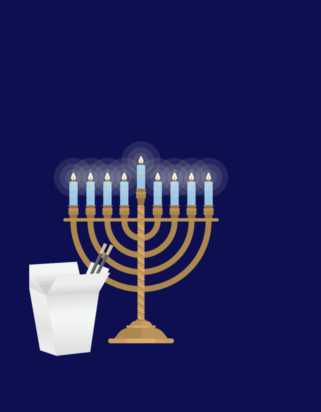 Tot Shabbat
Friday, December 16th, 5:30 p.m.
A great way to start introducing Jewish rituals into children's lives and a musical Shabbat evening service that is fun for everyone! Please register here.
Community Chanukah Celebration Sunday December 18th, 9:00 a.m.-11:30 a.m. and Chanukah Cookie Kit Order Form
Sign up here and place your Chanukah Cookie Kit order by December 11th.
Erev Christmas Eve Chinese Shabbat Dinner
Friday, December 23rd                  Immediately following Shabbat service

Share in the tradition of spending time on Erev Christmas Eve with your friends and family and enjoying a Chinese food dinner. We will light the Chanukah candles for the 6th night.
$18 per adult/$9 per child
RSVP here by 12/21/2022