At Temple Emanuel, we seek to inspire A Lifelong Jewish Journey through
a passionate commitment to Jewish life, learning, community and spiritual growth.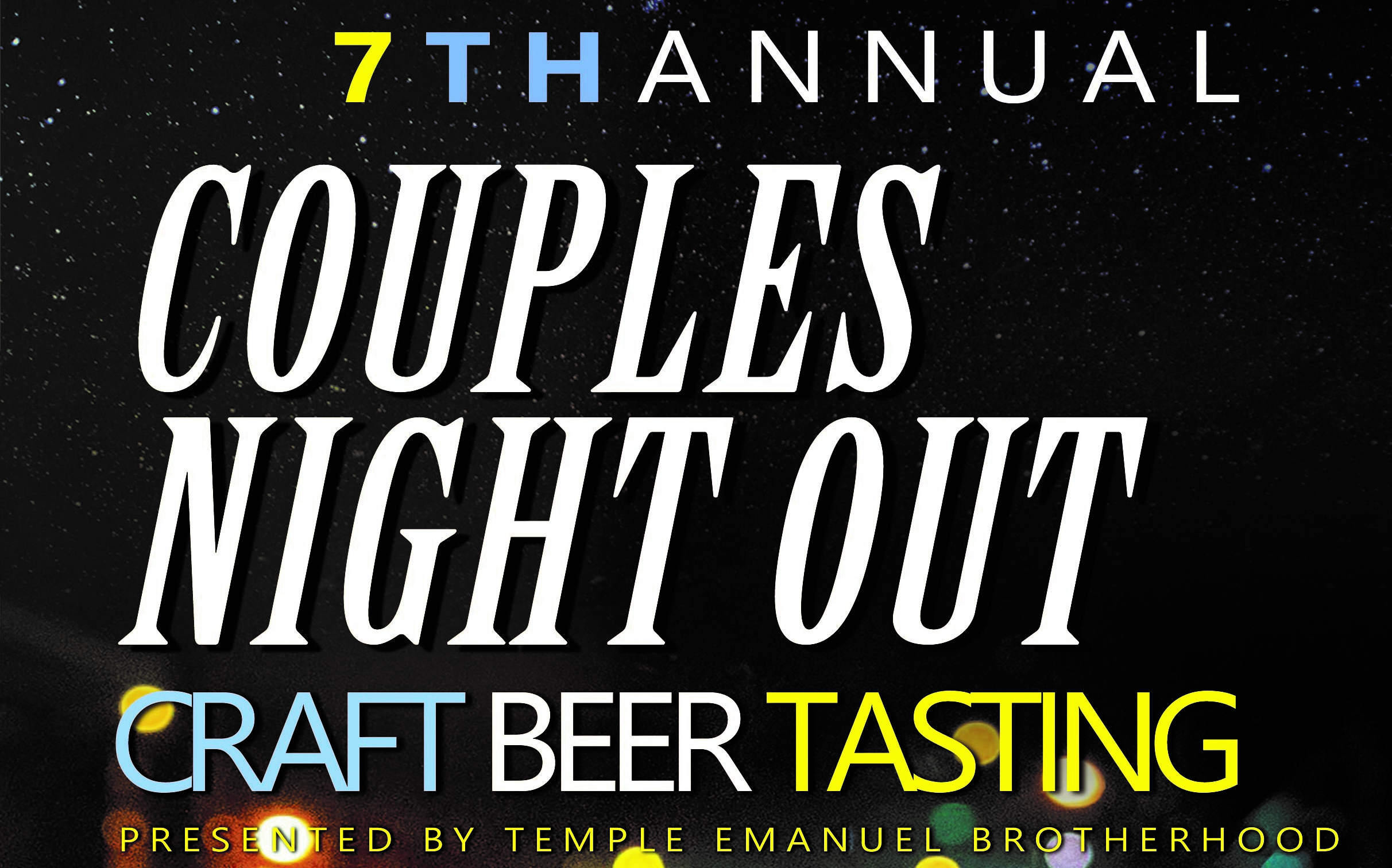 Brotherhood Couples Night Out
Saturday November 16th, 7:00pm
Join Brotherhood for our 7th Annual Couples Night Out! Try a sampling of delicious craft beers and socialize with your temple friends! Open to the entire congregation; singles welcome!

Click here to register for this evening of fun!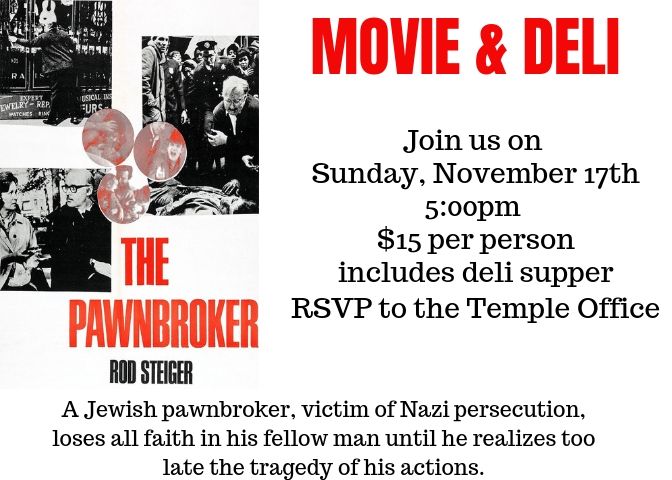 MOVIE & DELI
Sunday November 17th, 5:00pm
Join us for Movie & Deli as we watch and discuss The Pawnbroker A Jewish pawnbroker, victim of Nazi persecution looses all faith in his fellow man until he realizes too late the tragedy of his actions.
$15 includes deli supper. RSVP to Temple Office.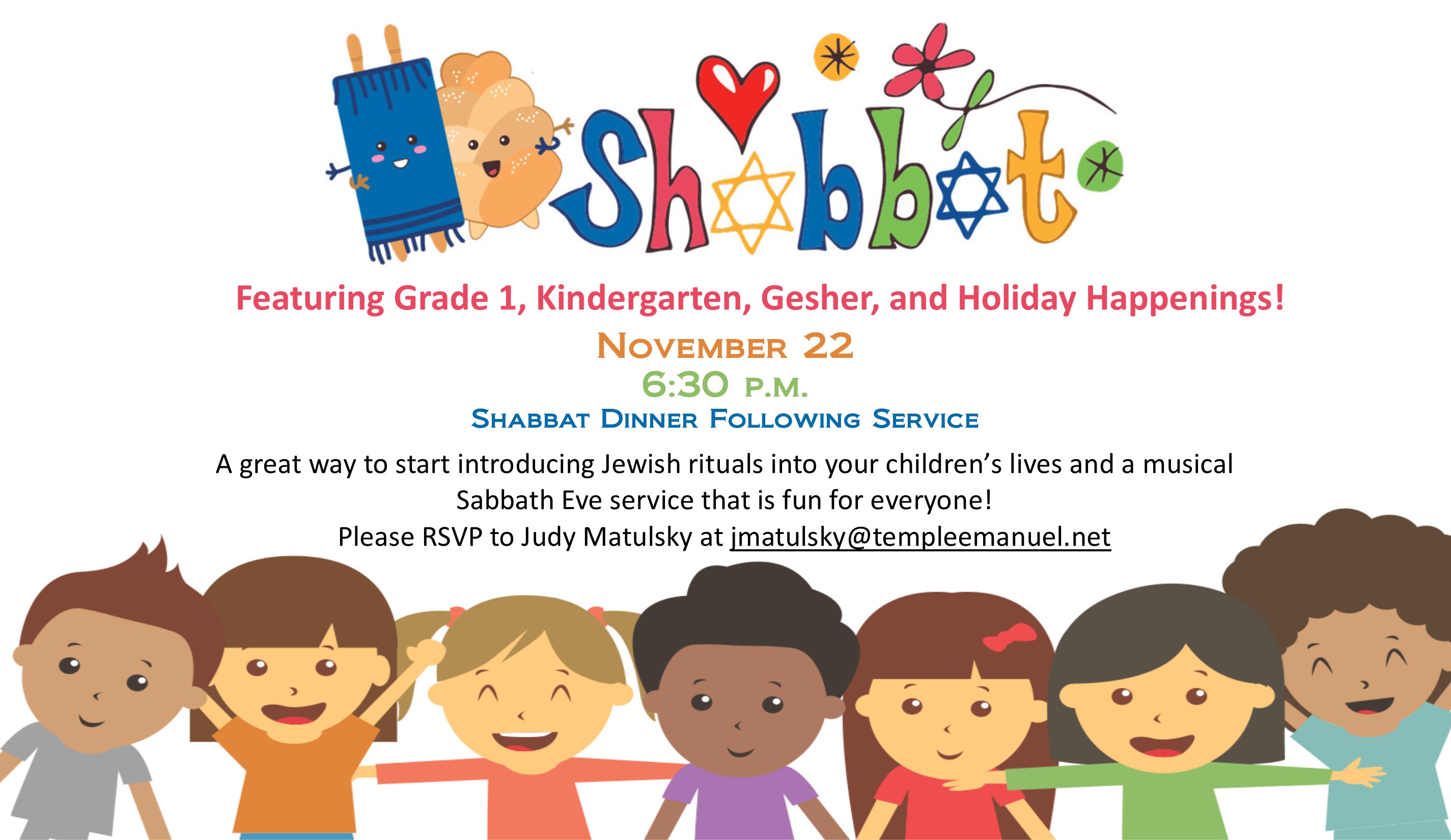 Family Shabbat
Friday, November 22, 6:30pm
Shabbat Dinner Following Services
A great way to start introducing Jewish rituals into your children's lives and a musical Sabbath Eve service that is fun for everyone! Please RSVP to Judy Matulsky at jmatulsky@templeemanuel.net.


News
Announcing The 100th Anniversary Campaign for the Generations
Our congregation is celebrating 100 years with a fundraising campaign to secure our future as the heart of Jewish life in the Merrimack Valley for generations to come. Please join in and give generously.
Movie & Deli: The Pawnbroker
Sunday, November 17, 5:00pm
$15 per person includes deli supper
RSVP to the Temple Office
Brotherhood Couples Night Out
Saturday, November 16, 7:00pm
Join us for our 7th Annual Couples Night out and craft beer tasting! Open the entire congregation; singles welcome Click here to register.
Book Discussion with Faith Quintero, author of LOADED BLESSING
Thursday, November 20,  7:00pm
TEMTY Potluck & Movie Night
Sunday, November 24, 5:00pm-7:00pm
Open to grades 8-12
Blood Drive
November 28, 2:00pm-7:00pm
Brotherhood Tailgate Party –
New England Patriots vs Kansas City Chiefs
Sunday, December 8, arrive 3:45, game time 4:25
For a complete list of our upcoming events, please visit our calendar.
News
Live Streaming of Services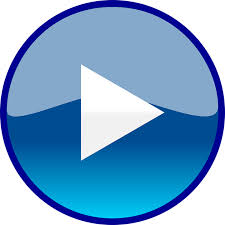 Live streaming of services at Temple Emanuel is now available! Streaming and archives for Sanctuary and Chapel services – including all of the High Holiday Services – can be found by clicking here.
Click here for our Religious School Calendar.
Click here for our Preschool Calendar.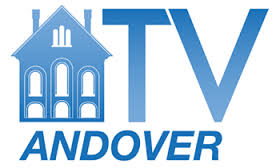 A Rabbi, A Priest, And A Minister Walk Into A Studio.
Watch the latest episode of this local Andover television show featuring our Rabbi, Robert Goldstein, along with Rev. Michael Hodges of Christ Church and Rev. Dana Allen Walsh of South Church.
MAZEL TOV – Birth Announcement
Mazel Tov to Amy and Jay Rothstein on the birth of their son
River Bentley Rothstein
BARUCH DAYAN HA-EMET with sorrow…Our Condolences
Our condolences to Jay (Carol) Baumgarten and Family on the passing of beloved father, Neil Baumgarten.
May their memory be a blessing to all.