At Temple Emanuel, we seek to inspire A Lifelong Jewish Journey through
a passionate commitment to Jewish life, learning, community and spiritual growth.
Upcoming Programs & Events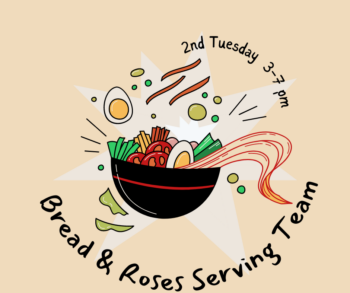 Bread & Roses Serving Team
2nd Tuesday, 3pm-7pm
Do you have 3 or 4 hours to give on the 2nd Tuesday of each month at Bread & Roses? If so, The Bread & Roses Committee would love you to join us! Let's keep our 30+ year tradition of feeding our neighbors in need going! Responsibilities: Prepare food 3-4PM, serve guests from 4-6 PM & clean up 6-7PM. Must be 16 years of age. To sign up please contact Amy Sebell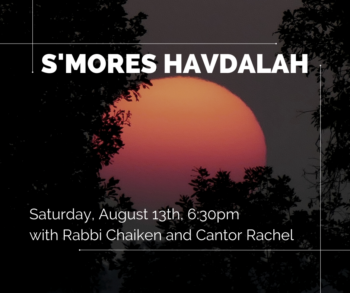 S'mores Havdalah
Saturday, August 13, 6:30pm
Join Temple Emanuel for a campfire, songs, havdalah, and – of course – s'mores! Bring the entire family, we'll have fun for everyone. Please RSVP here.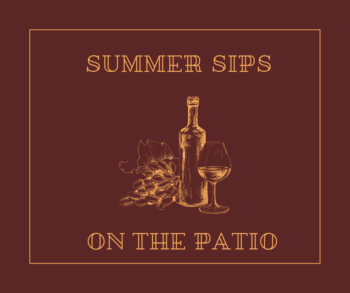 Summer Sips on the Patio with Our Clergy
Wednesday, August 17, 5:30-6:30pm
Come join us to meet with Cantor Rachel and Rabbi Chaiken on our Temple Patio! We'll have wine, soft drinks, and a few bites to eat as we enjoy a summer evening and the pleasure of good company. RSVP here.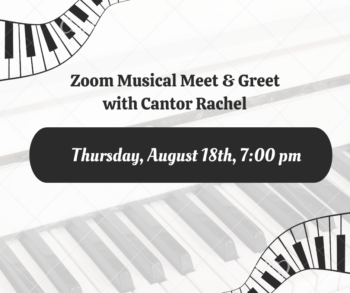 Zoom Musical Meet & Greet with Cantor Rachel 
Thursday, August 18th, 7:00pm
Whether you live near or far, we hope you will sing along with Cantor Rachel as she shares some songs. Join her on Thursday, August 18th at 7:00pm on Zoom. RSVP here if you can join!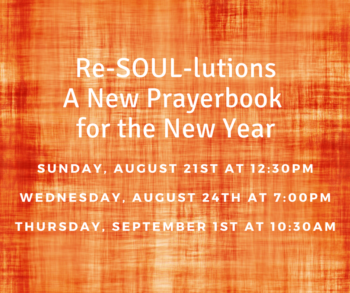 Re-SOUL-lutions A New Prayerbook for a New Year        Sunday, August 21st, 12:30pm – Hybrid
Wednesday, August 24, 7:00pm – Zoom
Thursday, September 1, 10:30am – Hybrid
Join Rabbi Chaiken for an introduction to our new machzor (prayerbook for the High Holidays) Mishkan HaNefesh. This course offers a chance to study the meaning of the traditional prayers, to explore some of the contemporary poetry, and to become more familiar with the layout of the prayerbook before we join together and pray from it during Rosh Hashanah and Yom Kippur. No experience required, and each of these sessions will follow a similar format. All are encouraged to attend for a chance to see how the adoption of this new prayerbook will help us honor our traditions while embracing innovation.
Click here to sign up!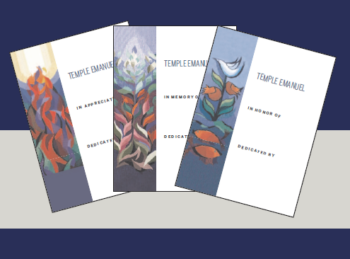 High Holiday Machzor Bookplates
Submit by 9/1/2022 to have your bookplate placed in the machzor this year
Make Your Mark – in our New Machzor

The High Holidays are an incredibly meaningful time in our annual Jewish calendar. With a gift of $180, you can have a bookplate placed on the inside cover of our new Rosh Hashanah and Yom Kippur prayer books, Mishkan HaNefesh. Consider a spiritual gift to honor or remember someone close, or simply appreciate the beauty of the holidays and our community. Each bookplate you purchase is a set of two – one will be placed in our Rosh Hashanah book and the other in our Yom Kippur book. Click here to purchase a bookplate.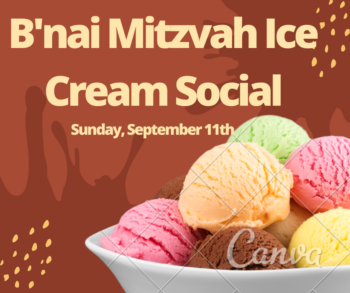 Sunday, September 11th 
After Religious School
We welcome children who have been assigned B'nai Mitzvah dates, and their families, to join us on the patio for an ice cream social! We will gather immediately after Religious School. RSVP here to let us know if you can join.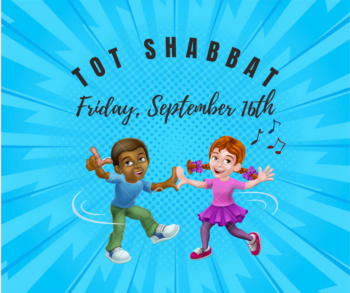 Tot Shabbat
Friday, September 16, 5:30pm
Join Rabbi Chaiken and Cantor Rachel at 5:30pm for this special service combining music, movement, and storytelling. Geared towards children Grade 1 and under. Please RSVP here.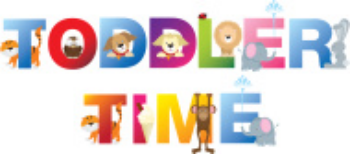 Beginning Wednesday 
September 14th, 2022
Looking for a fun filled play group for you and your toddler implemented by the Preschool at Temple Emanuel? Then come join us for singing, arts and crafts and good conversation. This playgroup is for toddlers starting at the  age of 15 months.  Our Toddler Time group will meet from 9:15 – 10:30 on Wednesday morning for a 10-week session starting September 14th. We will have a Fall, Winter, and Spring session.  The cost is $175.00 per session. If you would like a registration form, please call our school office @978-470-1563.