Using Blessings to Set Intentions for the Start of Rosh Hashanah
Read Full Article Here.
Most of the Rosh Hashanah liturgy and ritual takes place in a synagogue , but there is also a wonderful opportunity to celebrate the Jewish New Year in your home. Lighting candles, offering thanks for sweetness and sustenance, and celebrating the cycle of life we travel each year while around a table with family and friends can add richness to your Holy Day observance.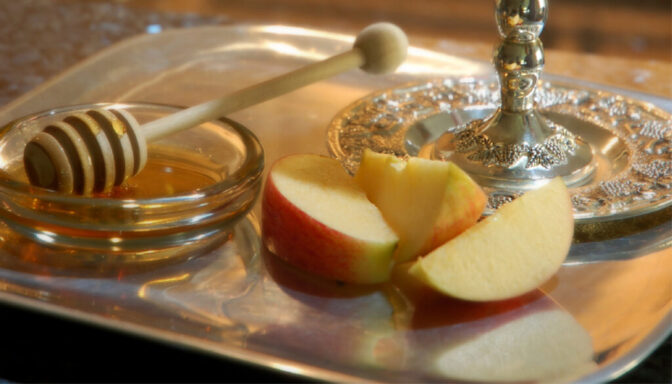 Turn Any Space Into a Sanctuary
Read the full article here.
Our homes have become a place where we conduct business, exercise, learn, and have family time. And now, our homes (or any space really) will become our Sanctuary for the High Holy Days. Below are some tips on how to create a meaningful sanctuary wherever you are!
Choose your prayer space in advance, spending a few moments of individual contemplation/family discussion. Look at any possible space and think about ways to make it special.
Say a blessing over it to mark it as your prayer space. 

Cover the desk or table where your computer will be with a white tablecloth, runner, or placemat, and flowers.

Find meaningful objects to grace your space: holiday objects like candlesticks, a Kiddush cup, apples and honey. Cherished mementos, family heirlooms, and photos of loved ones can surround you. You will find some of these items in the Rosh Hashanah Bags that were delivered to your door.

Set your computer or TV back from where you are sitting to avoid the temptation to mess around with it. 
Limit distractions, both auditory and visual. If you children are participating in our concurrent programming, consider having them sit in another room. 
Consider dressing in your "Holiday Best" to create a sense of a typical High Holy Day experience. 
Tashlich at Home
Read Full Article Here.
Tashlich, which literally translates to "casting off," is a ceremony performed on the afternoon of the first day of Rosh Hashanah. During this ceremony, Jews symbolically cast off the sins of the previous year by tossing pebbles or bread crumbs into flowing water. During this ritual, people think of things they've done wrong in the past year and then "throw them away," promising for improvement in the coming year. If you can't make it to a body of water, here are some ways you can do Tashlich at home!
Use Bath Crayons during bathtime

Use Sidewalk chalk and water balloons

Fill up the Kiddie Pool

Read a Story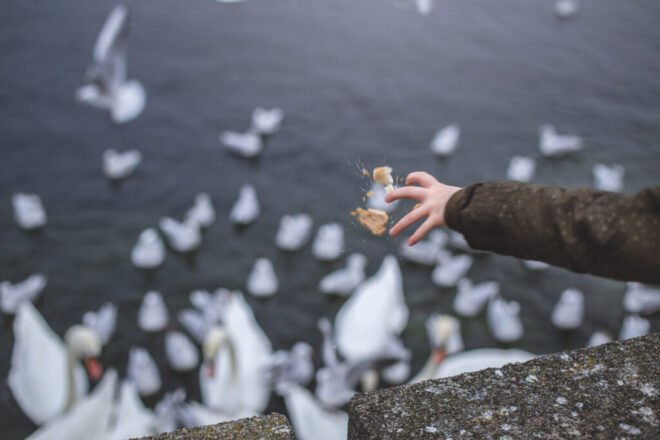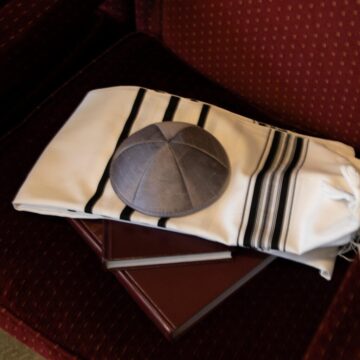 PRAYER BOOKS
We will be using the Gates of Repentance for our services except for the Family, Yom Kippur Healing, and Yom Kippur Afternoon services. 
Don't have a copy? Here are some ways to get it:
A great way to learn about the holidays, build connections between each other, and remember the traditions in the past, is to create delicious High Holy Day dishes! Here are a few recipe to try!