High Holy Days 2020 | 5781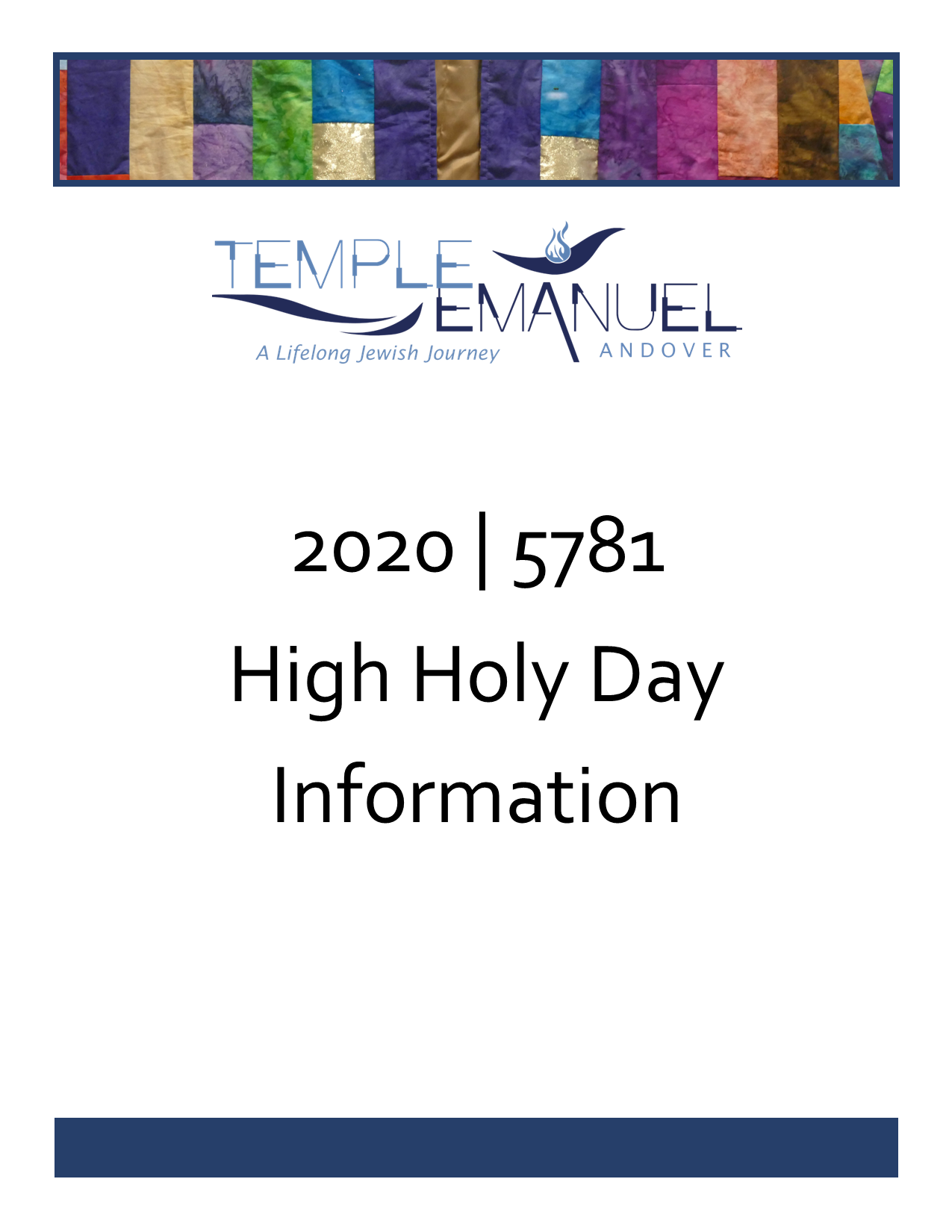 This year's High Holidays will be like none other in our 100-year history. We won't be together in the sanctuary.  Instead, we will be together, as one community, through the magic of technology. Our professionally produced virtual services will include familiar music, the faces of our Temple's spiritual leadership, and fellow congregants.  I think you're really going to enjoy what we have in store for you.
As we start the clock on Temple Emanuel's next 100 years, we have an opportunity to reimagine how we convey Jewish values and experiences that serve our members and our community.  The commitment, resiliency and resourcefulness exhibited by our leadership serves as a great example of how effective we can be – even when faced with unprecedented challenges.
Read our High Holy Day Information here.

Visit our High Holy Day FAQs page for additional information.
Not a member? Click here to see the services that are open to the public. Contact us for more information or to become a member.
Formats of our services and programs:
Pre‐recorded: These services are professionally recorded ahead of time to offer a high
quality worship experience that will feel as if you are in the Sanctuary viewing the
services. You will access them by clicking on a link.
Zoom: These services and programs will occur in a live Zoom session. Participation and
engagement is encouraged. You will access these services and programs by clicking on a
link.
In-Person: These services will occur at an outdoor venue observing all social distancing and risk mitigation guidelines such as remaining 6 feet apart and wearing masks.
Yizkor Book
The High Holidays give us a much‐needed opportunity to acknowledge the passage of time, and with it, the passing of life itself. As one year dissolves into the next, we pause to remember our loved ones who are no longer with us. Our tradition teaches that to remember
departed family members is an important way to keep the legacy of our past alive.
As a way of connecting to deceased loved ones at this sacred time of the year, Jewish communities, dating back to the early Thirteenth Century, practiced the custom of publishing a "Book of Remembrance" each High Holiday season. Continuing this time‐honored tradition, we invite you to send in the name(s) of those family members whom you wish to remember and honor in our "Book of Remembrance". Contributions to the Temple in honor of those whom we remember in this special way are used to support our many programs.
Click here to send in the names for the Yizkor Book.
Children's High Holy Day Program
Rosh Hashanah and Yom Kippur Mornings 10:30am‐11:45am
These programs are intended for children in Grade 2 through Grade 6.
Children must be registered by September 2 in order to participate.
Sherry Shulik and Melanie Shipon will provide a well‐rounded and child‐centered High
Holiday program via Zoom that will include activities, a short service, music, shofar blowing,
and time with Rabbi Robert Goldstein, Cantor Idan Irelander and Rabbinic Intern Sam Weiss.
Click here to register for our Children's High Holy Day Program.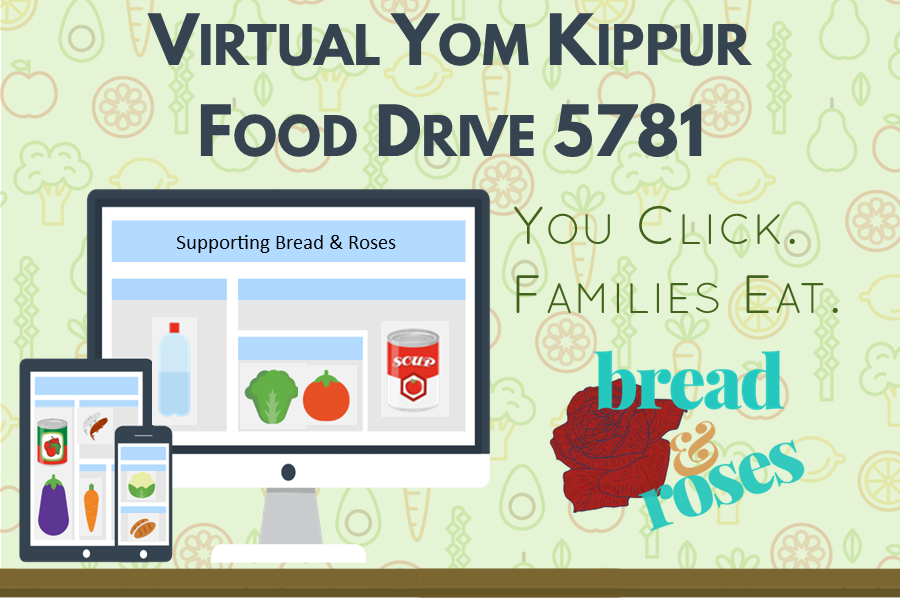 Virtual Yom Kippur Food Drive
Each year, Temple Emanuel hosts a food drive in the spirit of Tikkun Olam to battle food insecurity in the Merrimack Valley. Last year our community collected and donated 4,000 pounds of non‐perishable foods, paper goods, and household items!
This year we are going virtual! By sponsoring an individual or a family, you are providing them with groceries, paper goods, and household items for a week.
Click here to contribute to our Virtual Food Drive to benefit Bread & Roses.
Guest Access to our High Holy Day Services
Guest Access may be purchased for additional family members (i.e. adult children, parents and out‐of‐town guests). Guest Access is $118 per household for all High Holy Day Services. A Temple member may not purchase Guest Access for non‐member families living in the area.
Guest Access is sold to non‐member families who are new to the area. The cost of Guest Access will be applied towards dues if the family becomes a Temple member during the fiscal year. The cost of this access is $180 per household. Guest Access allows attendance to all High Holiday Services.
College Students and Active Military Personnel
College students and active military personnel are welcome to worship with the Congregation. Please contact Maureen Chapman, mchapman@templeemanuel.net to request complimentary Guest Access.
Reciprocity
If you plan to be away from our community for the High Holy Days, please let our office know. We can assist you in obtaining access to worship in any congregation affiliated with the Union for Reform Judaism (URJ). We will also offer complimentary Guest Access to members in good standing at congregations affiliated with the URJ.  if you are requesting reciprocal Guest Access, please have a staff member from your home congregation fill out this Reciprocity Form.
Click here to purchase Guest Access to our High Holy Day Services.
Are you a member in good standing? 
We want to enjoy the High Holy Days with us!
Click here to make a payment on your Temple Emanuel statement.