Bible Study with Rabbi Goldstein
Thursdays, 10:30am
Join Rabbi Goldstein for a lively hour full of discussion, debate and, of course, humor. Participation encouraged!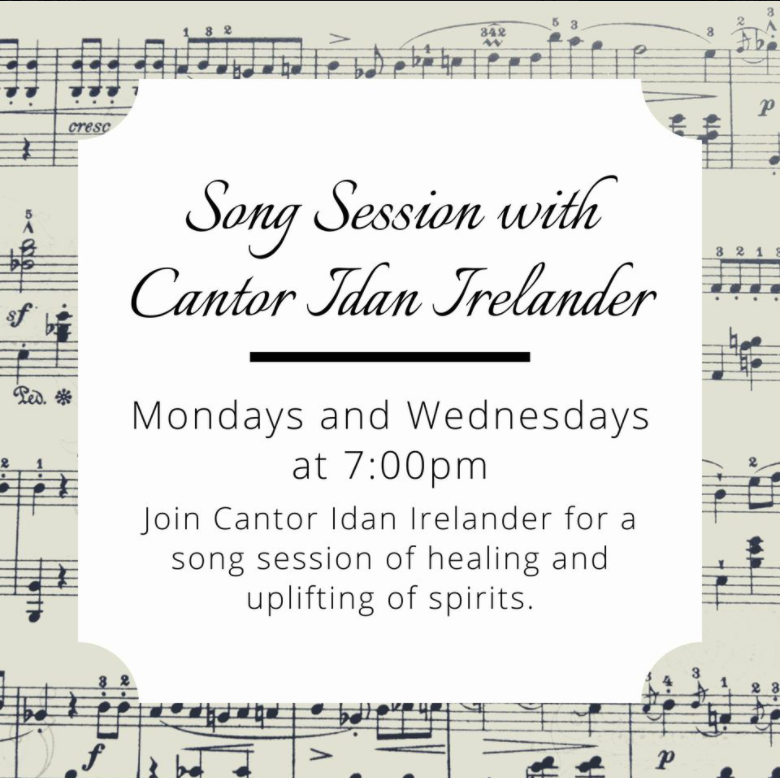 Song Session with Cantor Idan Irelander
Mondays and Wednesdays, 7:00pm
Join Cantor Idan Irelander for a song session of healing and uplifting of spirits. Learn the history and Jewish roots of the music you will hear.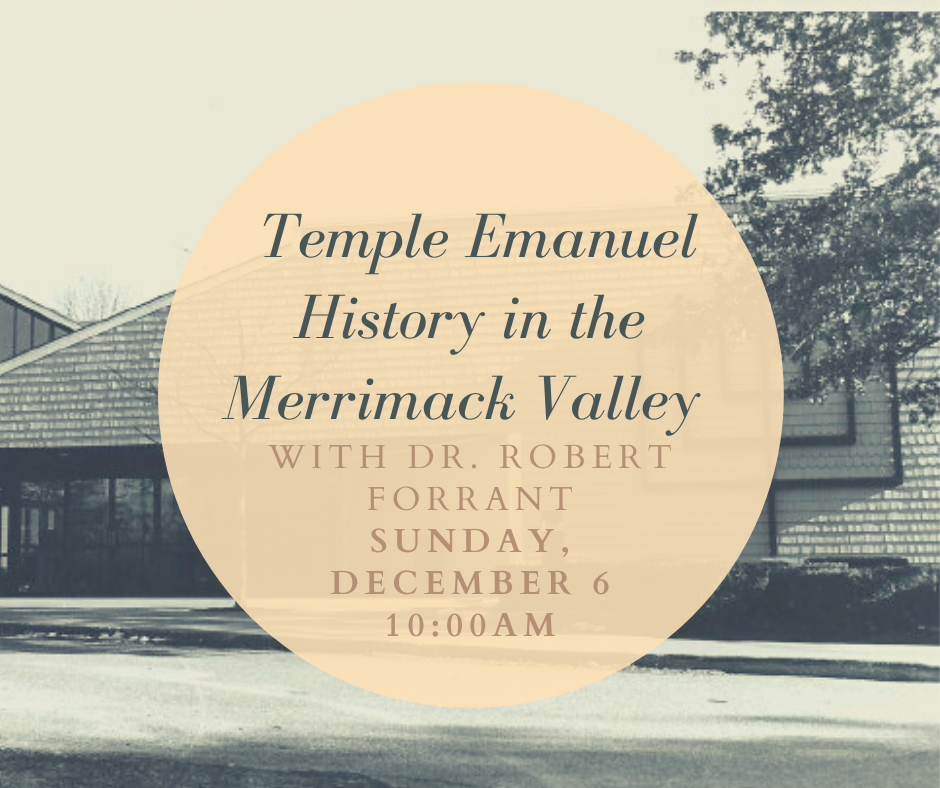 Temple Emanuel History in the Merrimack Valley
Sunday, December 6, 10:00am
Dr. Robert Forrant, and several congregants, will share the history of Temple Emanuel through the last century. "Grab & Go" breakfasts can be ordered. Click here to order breakfast.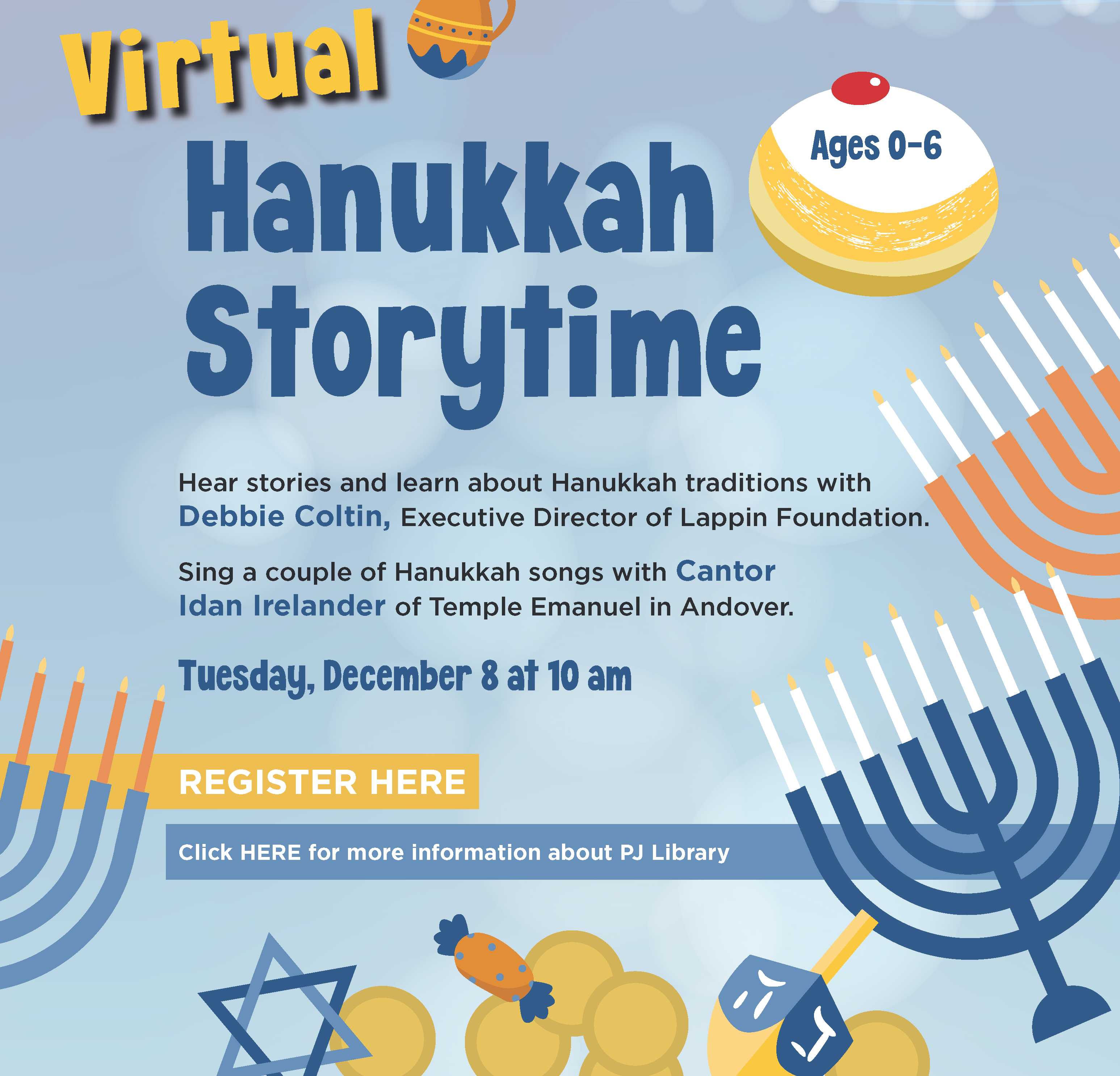 Virtual Hanukkah Story Time 
Tuesday, December 8, 10:00am
Hear stories and learn about Hanukkah traditions with Debbie Coltin, Executive Director of Lappin Foundation. Sing a couple of Hanukkah songs with Cantor Idan Irelander of Temple Emanuel in Andover. Click here to register.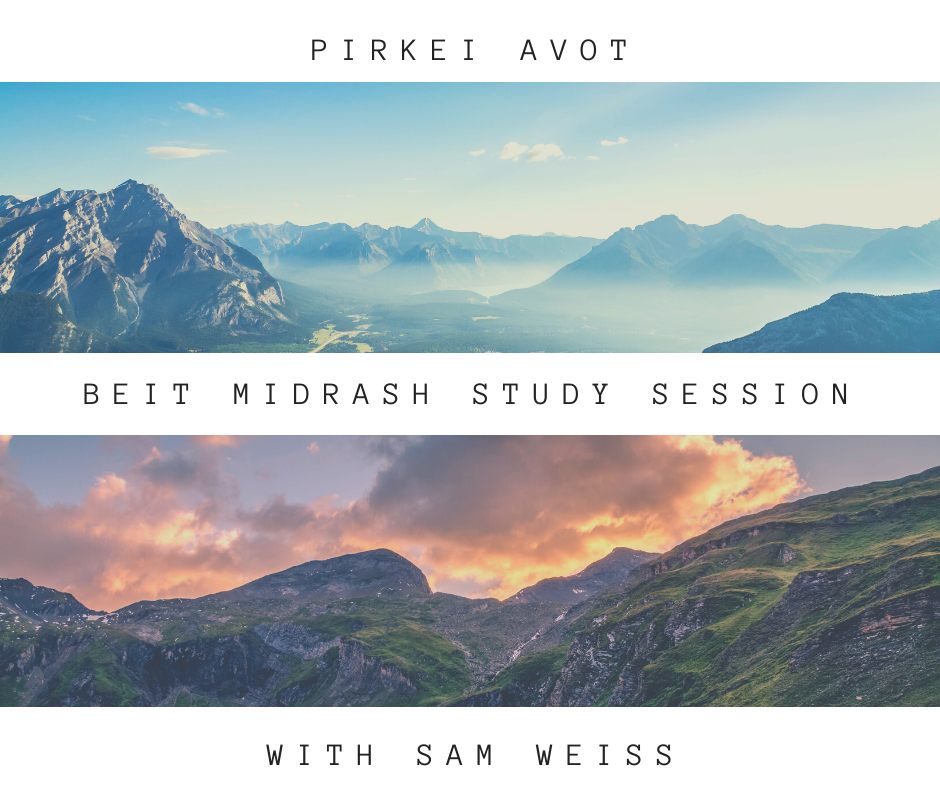 Beit Midrash Study Session with Sam Weiss
Tuesday, December 8, 7:00pm
Sam Weiss, Rabbinic Intern, will continue his study sessions with a session on bridging the gap between two sides.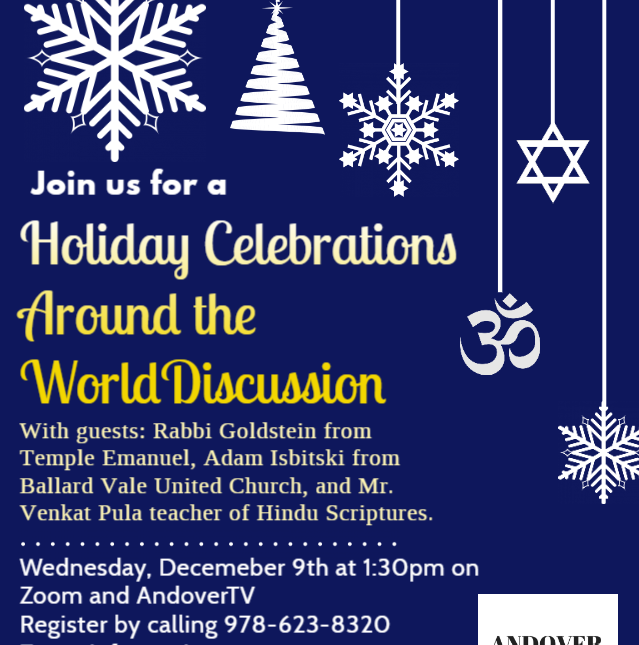 Holiday Celebrations Around the World
December 9, 1:30pm
Rabbi Goldstein will discuss how different religions celebrate this time of year. Also on the panel will be Adam Isbitski from Ballardvale United Church and Venkat Pula, a Hinduism Expert. Register for this virtual program  or watch on AndoverTV.
Zoom Meeting ID 950 4323 5485
Passcode: 75Wp8p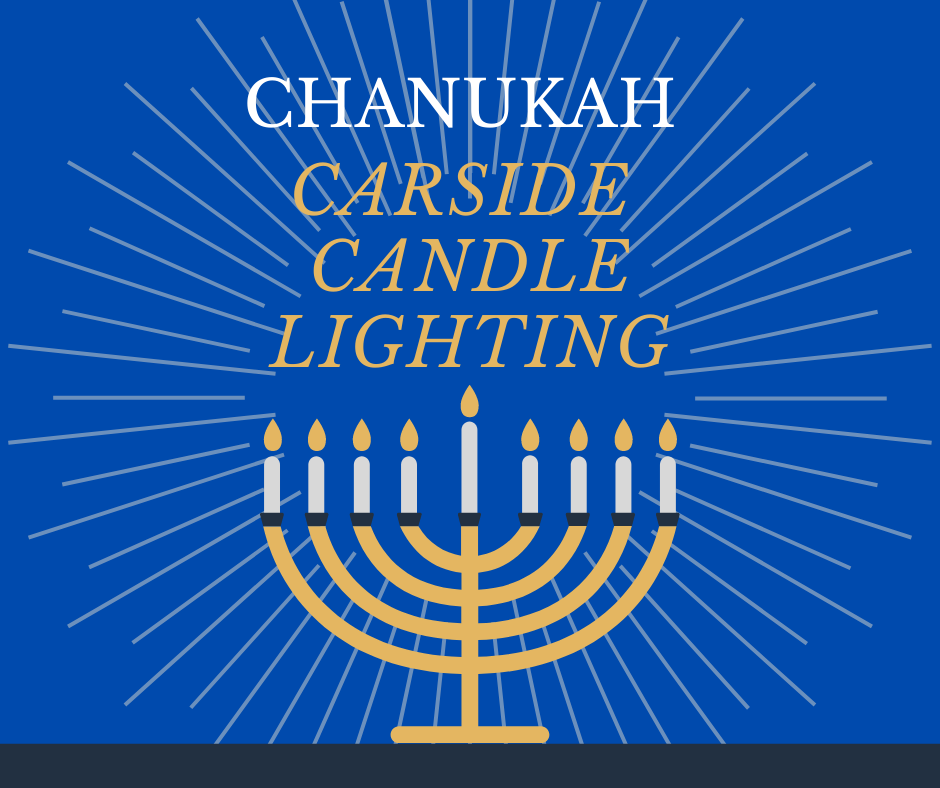 Chanukah Carside Candle Lighting 
Friday, December 10, 5:00pm-5:30pm
Join Rabbi Goldstein and Cantor Irelander for a carside candle lighting on the first night of Chanukah! Cantor Irelander will share the festive music of Chanukah and Rabbi Goldstein will hand out sufagniyot! Cars will drive through the parking lot to see our new outdoor menorah!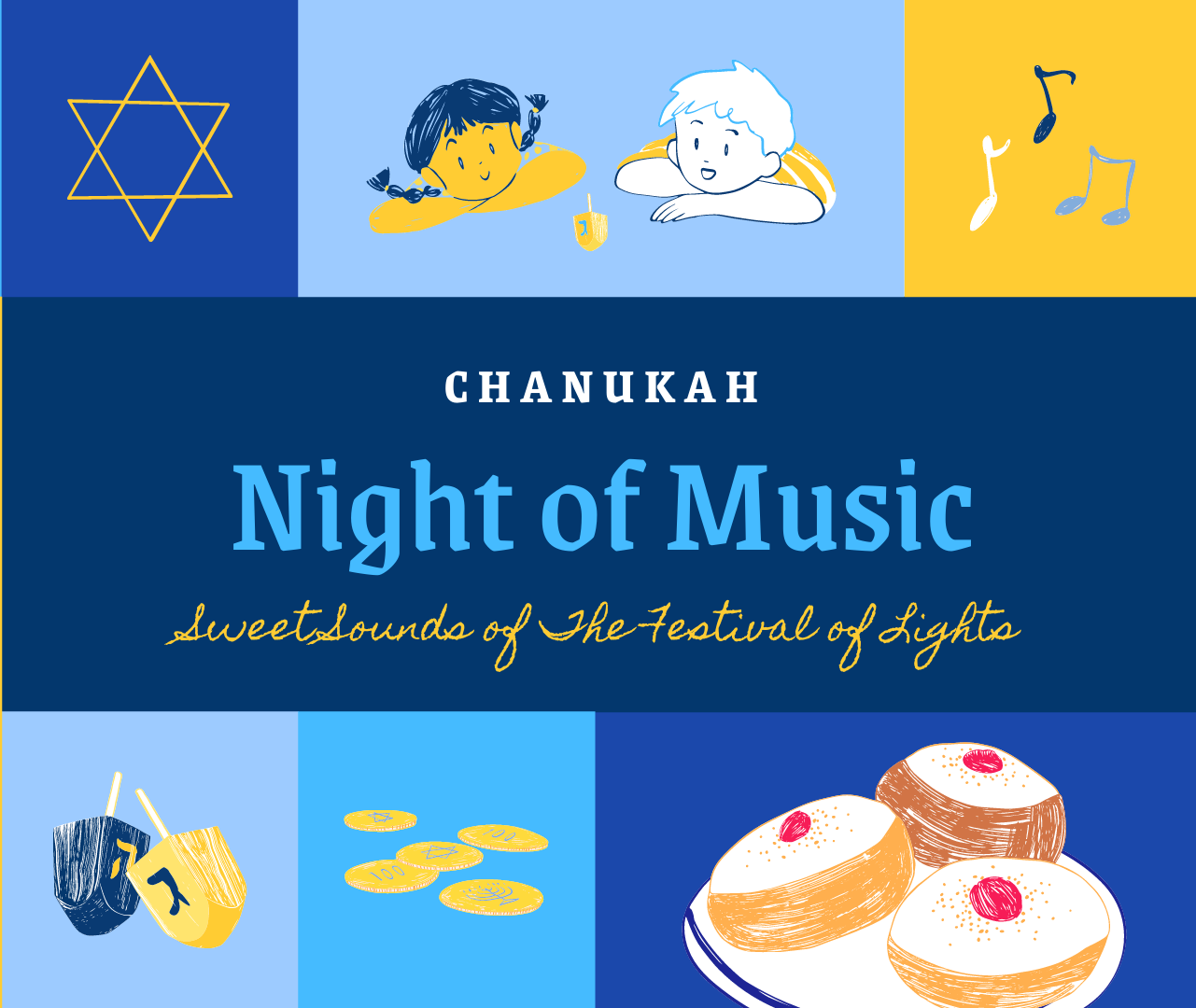 Chanukah Night of Music
Friday, December 11, 6:30pm
Join us for an evening of music and celebration on the Second Night of Chanukah! Rabbi Goldstein, Cantor Irelander, soloist Giit Shoval and Rabbinic Intern Sam Weiss will create a service that is sure to embody the meaning of Chanukah. Special guest the Abbas, Soul Sisters and youth singers will lend their voices to the evening. Bring your Menorah for a community lighting at the end of service.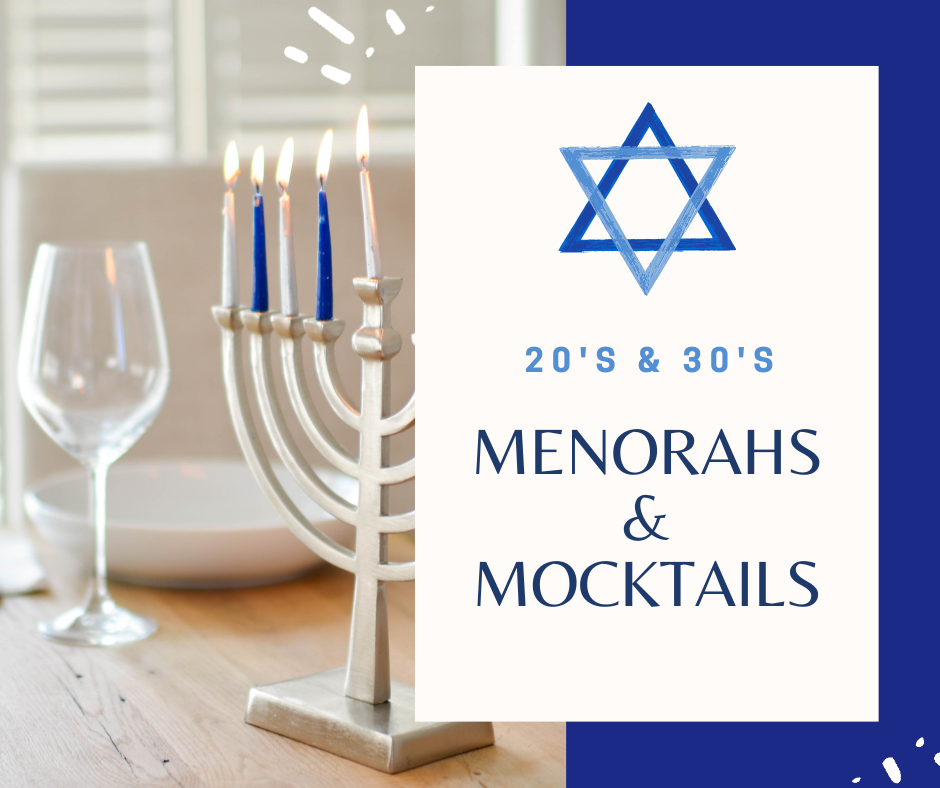 20's & 30's: Menorahs & Mocktails
Wednesday, December 16, 7:00pm
Grab your friends and meet Sam Weiss, Rabbinic Intern, and Maureen Chapman, for Menorahs & Mocktails! Sam will "drop some knowledge" about Chanukah and lead festive songs. Grab your favorite beverage and learn some new Chanukah mocktail recipes! A causal and interactive Chanukah experiences for our 20's and 30's!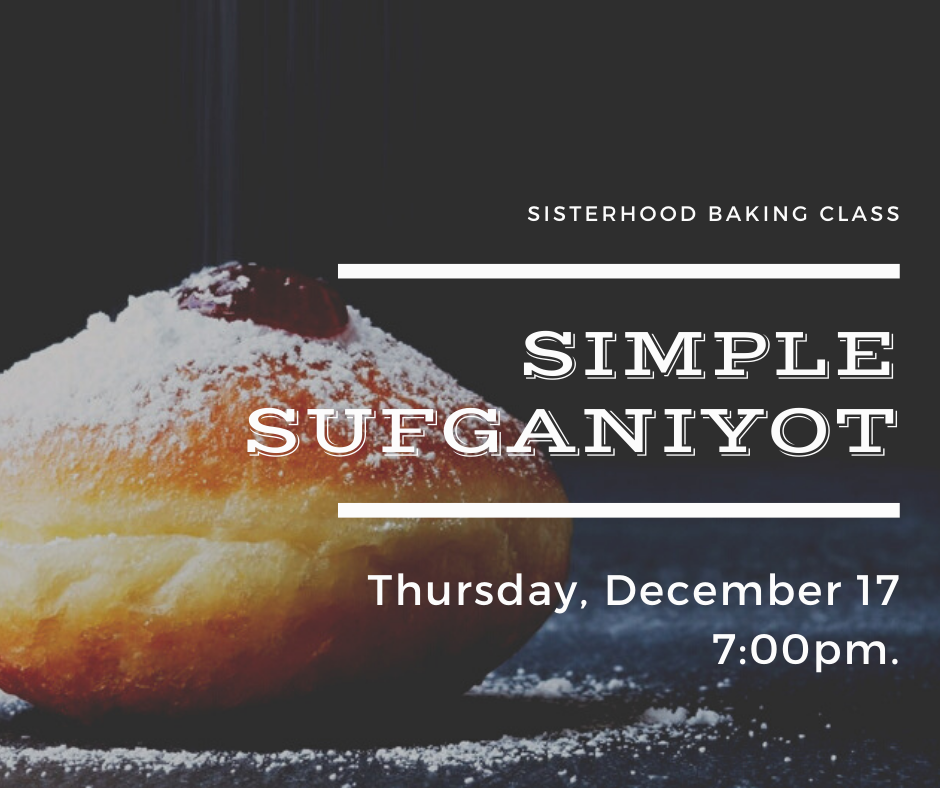 Sisterhood Baking Class: Simple Sufganiyot
Thursday, December 17, 7:00pm
Grab your ingredients, your family and friends, and meet our Temple Emanuel Sisterhood in the virtual kitchen! Celebrate Chanukah by making this simple sufganiyot recipe. Link to register can be found in our weekly E-news.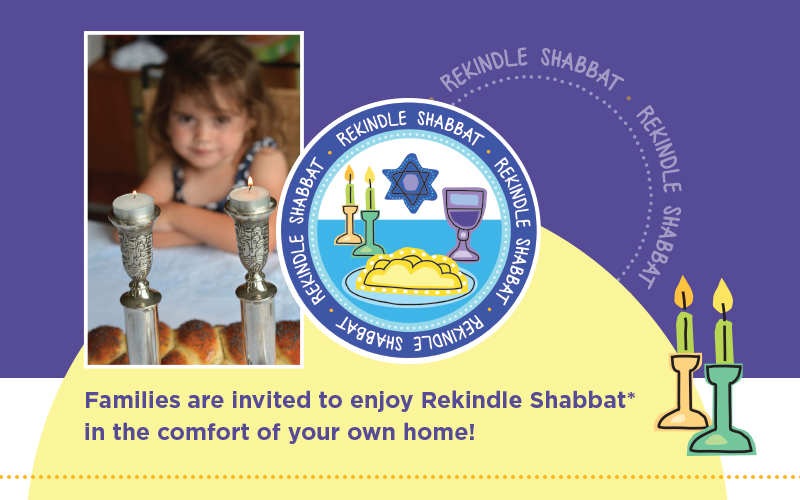 Rekindle Shabbat
January 8, March 5, and May 14
A beautiful Shabbat kit stocked with Shabbat candles and candlesticks,
challah cover, wine cup, tzedakah box, and more
Educational video about Shabbat home rituals for parents
who are new to the program
OPTIONAL – Virtual Sing-in Shabbat with musician Eliana Light at 5:30 p.m.
A Chavurah (group) of other families to get to know and build relationships together. 
Rekindle Shabbat is FREE and open to Temple Emanuel families with children, teens and younger. Click here to Register.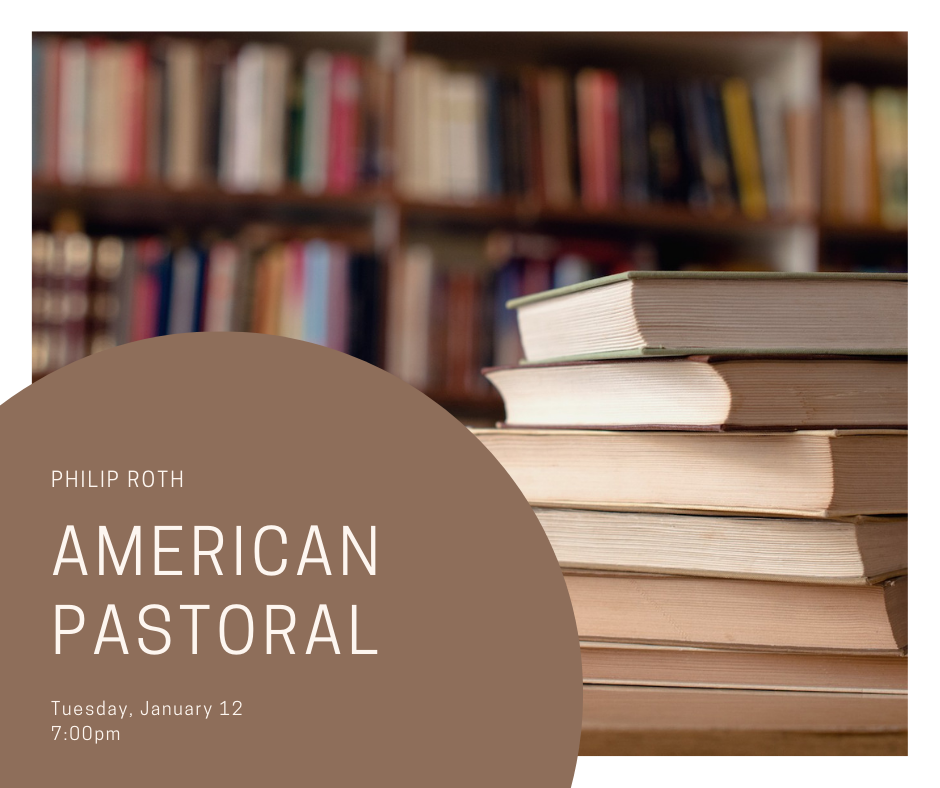 Book Group
Tuesday, January 12, 7:00pm
American Pastoral is a Philip Roth novel published in 1997 concerning Seymour "Swede" Levov, a successful Jewish American businessman and former high school star athlete from Newark, New Jersey.
Link to our Book Group Discussion with Professor Jonathan Silverman can be found in our weekly e-news.