We are so pleased to announce the appointment of Rabbi Max Chaiken as the new Rabbi of Temple Emanuel.
After a thorough and extensive search, Rabbi Chaiken was selected as Temple Emanuel's next spiritual leader following unanimous approval by the Temple search committee, the Board of Governors and with congregational approval.  Rabbi Chaiken will assume his new position on July 1, 2021.
"We are thrilled our search has led us to Rabbi Chaiken and are confident his warmth, intelligence, approachability, and enthusiasm will be wonderful assets as he leads our congregation into the future," said Search Committee Chair Amy Riemer. "His commitment to embracing and welcoming all who are interested in Judaism is clear, as is his dedication to social justice. Rabbi Chaiken's strength and collaborative leadership will help our congregation to thrive, and we look forward to learning and growing with him for many years to come."
Rabbi Chaiken shared, "As I get to know the Temple Emanuel community, I have been inspired by its history. It energizes me to learn about the vibrant home you have built for Jewish life in Andover, and the Merrimack Valley. I continue to be impressed by your commitment to ensuring that Temple Emanuel will remain a home for living Judaism for years to come. From thriving schools and youth programs to diverse musical groups and learning at all ages; you have shown me what a remarkable community you have already fostered. I truly look forward to leading Temple Emanuel in holiday celebrations and meaningful, intentional worship, as well as social and cultural opportunities for this thriving congregation."
Rabbi Chaiken succeeds Rabbi Robert S. Goldstein who is retiring after serving as Rabbi of Temple Emanuel for 31 years. "We are beyond grateful to Rabbi Goldstein for his dedication to our congregation for so many wonderful years.  We have been honored and blessed to have him as our leader, our friend, and the Jewish voice of the Merrimack Valley for the last three decades. We wish him, and his family all the best as they move on to their next chapter. They will always be an important part of Temple Emanuel's rich history," said Temple President Marc Freedman.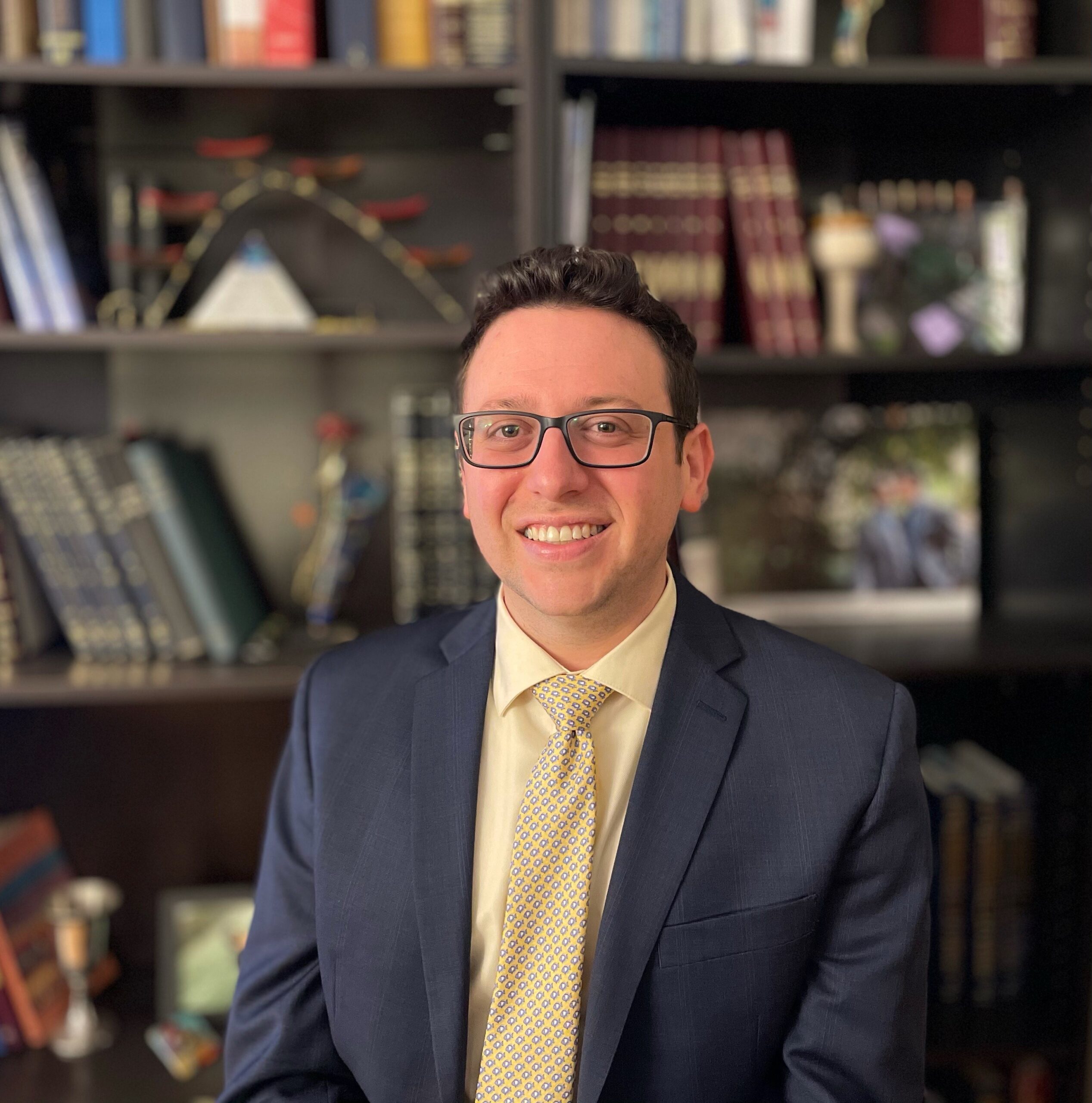 Rabbi Chaiken currently serves as the Associate Rabbi at Congregation Kol Ami in West Hollywood, California. During his time there, he founded The Open Yad Project, a community of adults in their 20s & 30s, by focusing on outreach and leadership development. He also facilitates weekly and holiday music for worship, teaches a wide range of classes, and attends to pastoral and lifecycle needs of the congregation. He is a nationally recognized song leader and professional Jewish musician. You can listen to his sermons and hear his music by visiting his website: www.maxchaiken.com.
A native of Teaneck, NJ, Rabbi Chaiken holds a B.A. in Economics and Public Policy from Brown University.  He was ordained at Hebrew Union College-Jewish Institute of Religion in Los Angeles, where he wrote his rabbinic thesis on "Telling a New Story: A Model for Economic Ethics in Jewish Law". He has extensive camp and youth work experience, taught at several Jewish schools in the Boston area, and currently serves as a rabbinic fellow with the Interfaith non-profit 18Doors. He lives with his husband, Rabbi Danny Shapiro, and their dog Oogie.
You can send Rabbi Chaiken a letter of congratulations and welcome here.